Cryptocurrencies are going to be the future of all currencies. At this time you must have heard about the word cryptocurrency. Many of you are even have invested in different kinds of cryptocurrencies. But some of you want to buy cryptocurrencies like Bitcoin,ethereum, dogecoin, and other different kinds of cryptocurrencies. In this article, I am going to tell you how you can buy cryptocurrencies like Bitcoin, etherum, etc In India.
Is It Legal?
The answer is very simple, YES! You can purchase cryptocurrencies in India. It is completely legal however there is a catch to that thing you cannot trade cryptocurrency for one another.
Let's say if you are purchasing something then you cannot pay in the form of cryptocurrency but owning cryptocurrency is completely legal.
just to make a short yes you can buy bitcoins & crypto but you cannot buy various things with cryptocurrencies.
How to buy bitcoin in India?
Buying bitcoins in India is very easy! All you have to do is simply download a client app and then you can purchase Bitcoin. Meanwhile, if you want to bypass any third-party application you can directly go to the Bitcoin website and purchase Bitcoin from there, but this is a very complicated process and you may need to convert your currency to United States dollar, so I will highly suggest you avoid this method.
In this article, I am going to tell you about two different apps which are pretty much good if you want to buy cryptocurrency.
THIS IS NOT A SPONSORED POST, I TRIED BOTH OF THEM AND THUS WRITING ABOUT THEM.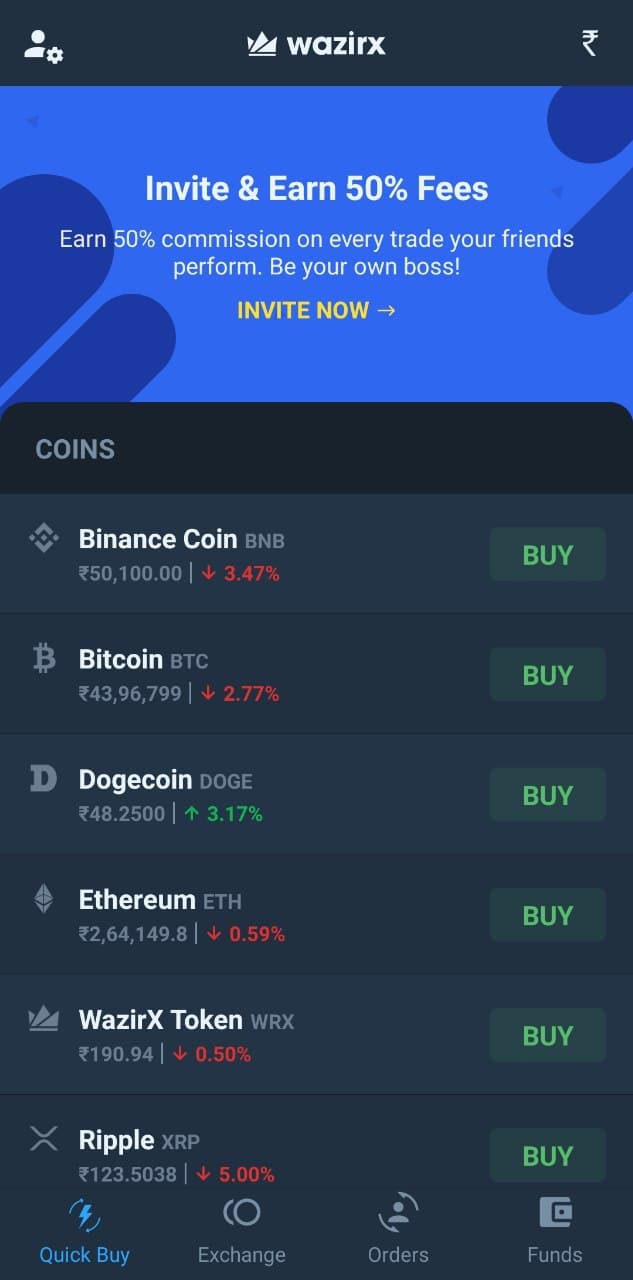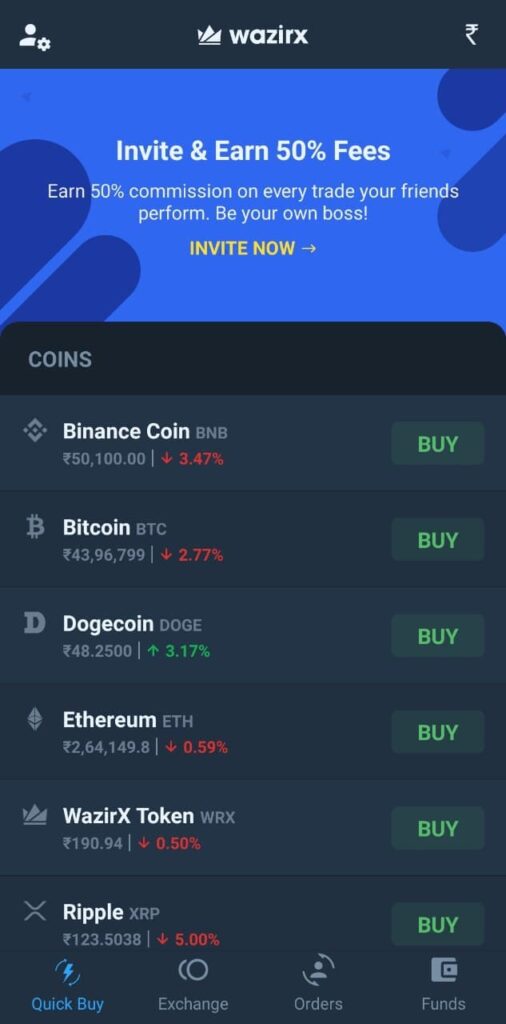 One of the most famous crypto app in India is wazirX. This app is used by various people to trade cryptocurrencies in day to day basis. I personally use this app and I must say the GUI and trading experience is pretty much good with this app. I generally use this app when I want to use 'Stop Loss' or sell criteria type of features. You can specify the conditions in this app. (As a beginner, This app is not good, instead try CoinSwitch Kuber in 3rd position) I use this app as my secondary app to buy coins which are not listed on Coinswitch Kuber.
You can Download from Here: WazirX
2] Coin DCX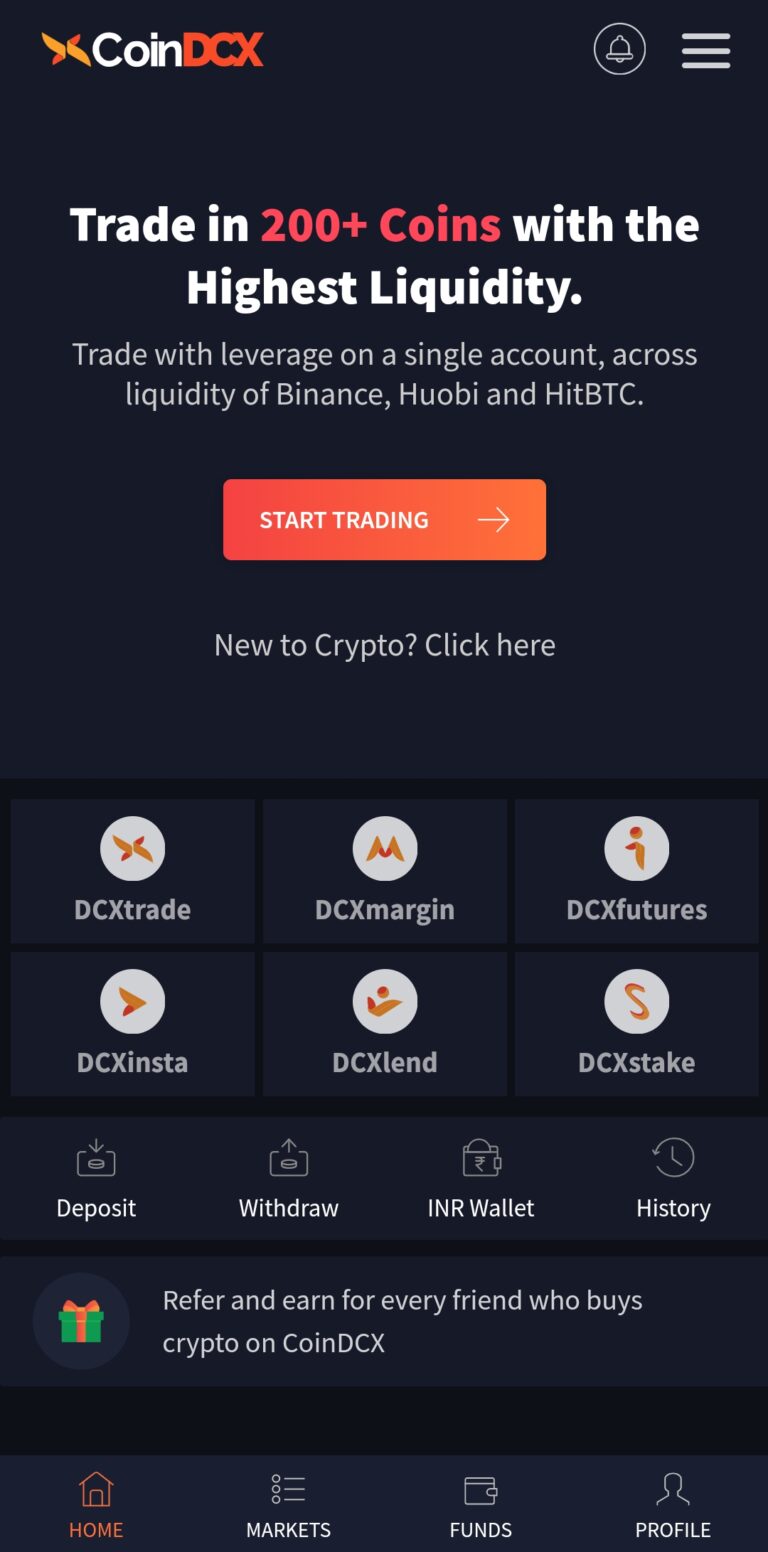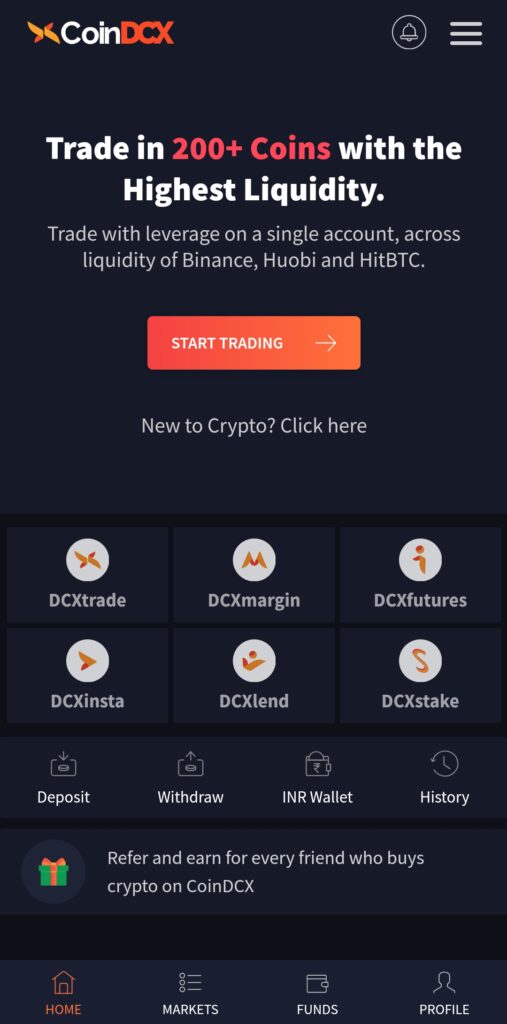 Coin DCX is one of the most feature-rich apps for buying and selling cryptocurrencies. This app not only has a lot of cryptocurrencies but also has a lot of features too. To make an analysis this app provides a different type of graph structure like candlestick, normal graph, in-depth graph, etc. If you are at beginner level to cryptocurrency this app might be a little complicated for you, But if you know a lot about the analysis of crypto and various concept then this one is surely for you.
Update: I don't use this app anymore.
Download the app from here: CoinDCX
Dcx Go: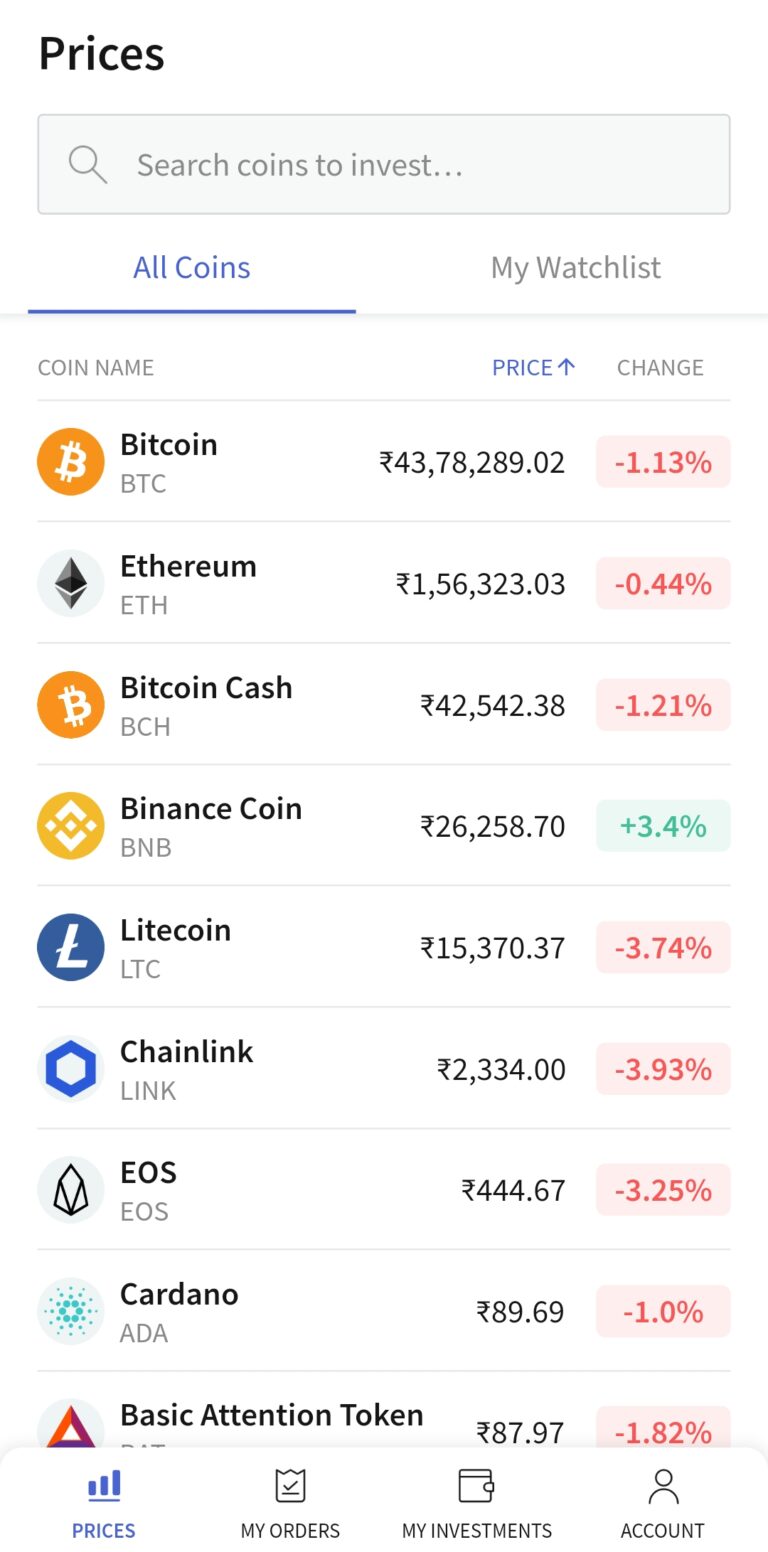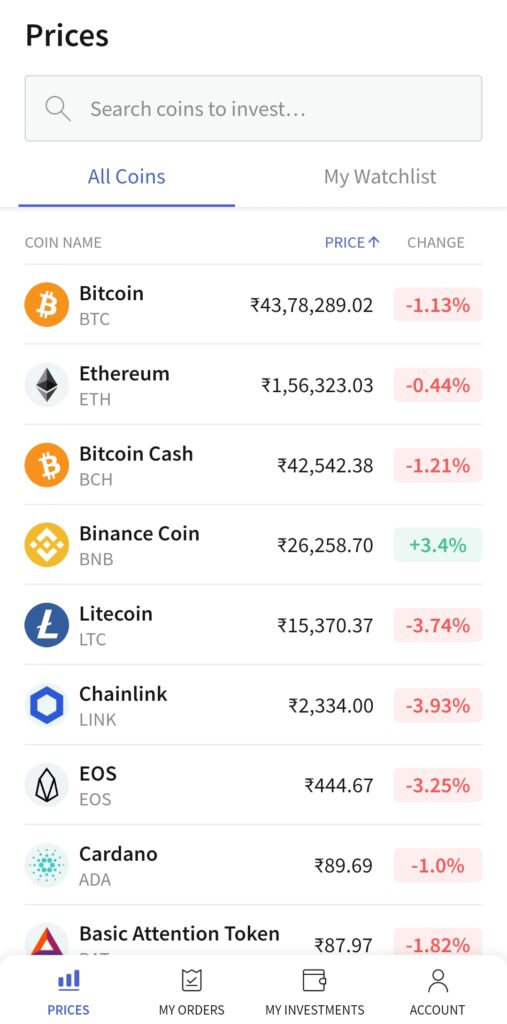 This is a pretty simple app, you can say this one is a simplified version of the above app. This is a simple app with limited crypto listing and you can buy any coin with just a click! it's that simple! Todo so,
First, create an account on coin DCX and then download the app the credentials will be the same for both of them.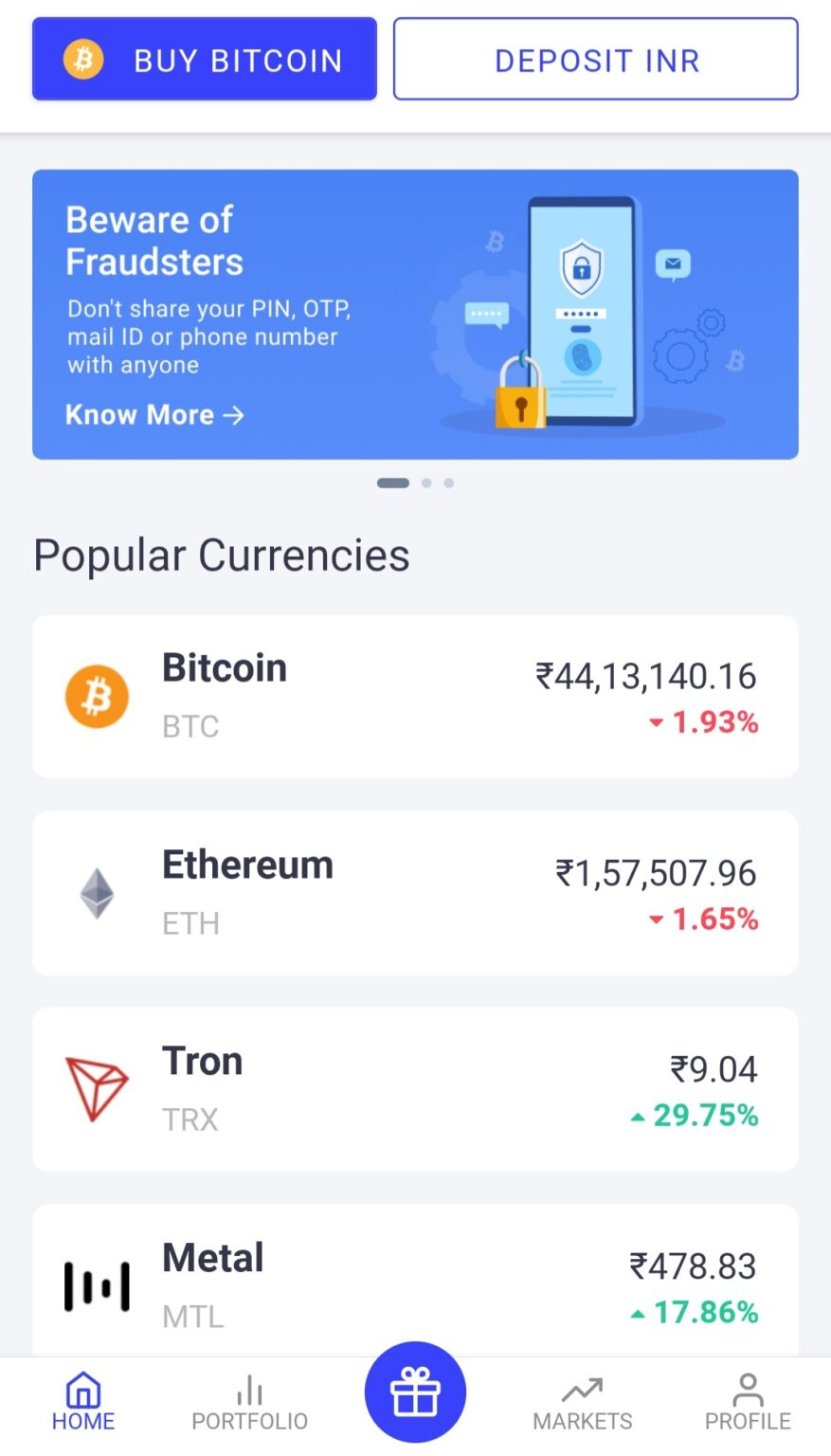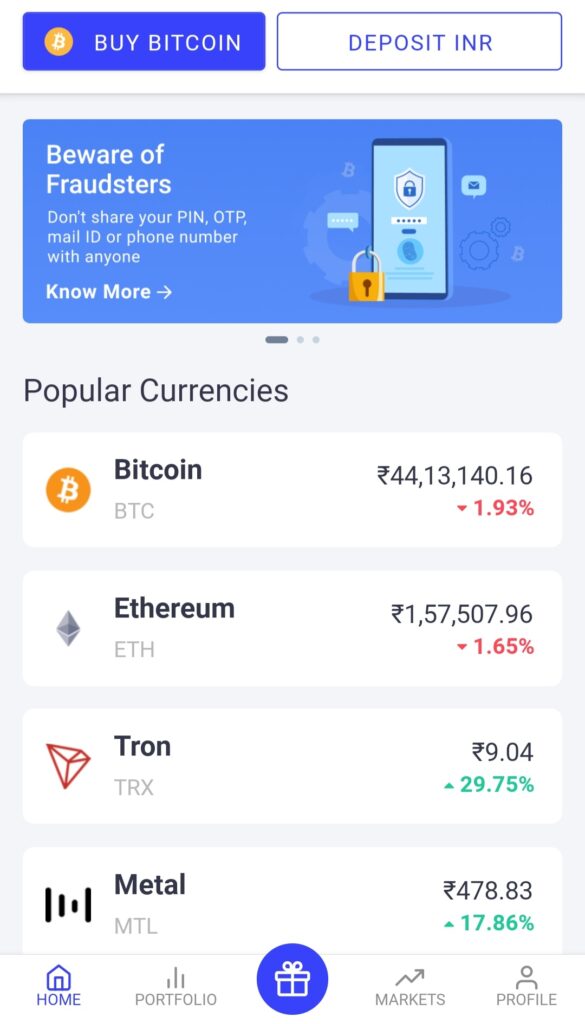 This one is the most widely used currency trading app in India. The best part about this app is the simplicity it provides. You can buy any coin within just a few seconds. All you have to do is just go to the app register yourself, Link your PAN card and Aadhar card and you're ready to trade the various cryptocurrencies. I personally use this app and really find it helpful also that are plenty of coins in this app as compared to different types of apps.
You can download this app from here: CoinSwitch Kuber
Update: As of today, I am not using CoinDCX, I am using Coinswitch Kuber app and Wazirx as secondary app.
[This is not a sponsored post]
[This is my referral link and by using this link we both will get 50 rupees of bitcoins for free if you don't want to my link then please ask your friend for a referral so you will get welcome gifts.]
Closing words: cryptocurrencies have a very bright future ahead everybody should know about how to trade Bitcoin and cryptocurrency but before investing in any coin make sure that you fully understand the logic behind it and make sure you made the necessary research before purchasing any coin.