No-code platforms are becoming a trend these days. No code platforms basically mean you can build a web page app or any tools without having knowledge of coding. If you are a startup owner for a business and want to build a website web app adjust app very quickly the no code is the best available solution for you.
The best part is you don't have to open the developer or coder, and you get plenty of available templates. Article I am going to share some amazing no good resources which can be really helpful.
Webflow allows designers to create professional, bespoke websites using only their imagination and no coding. You can use various templates and also host a website for FREE!
Webflow is FREE for students and teachers!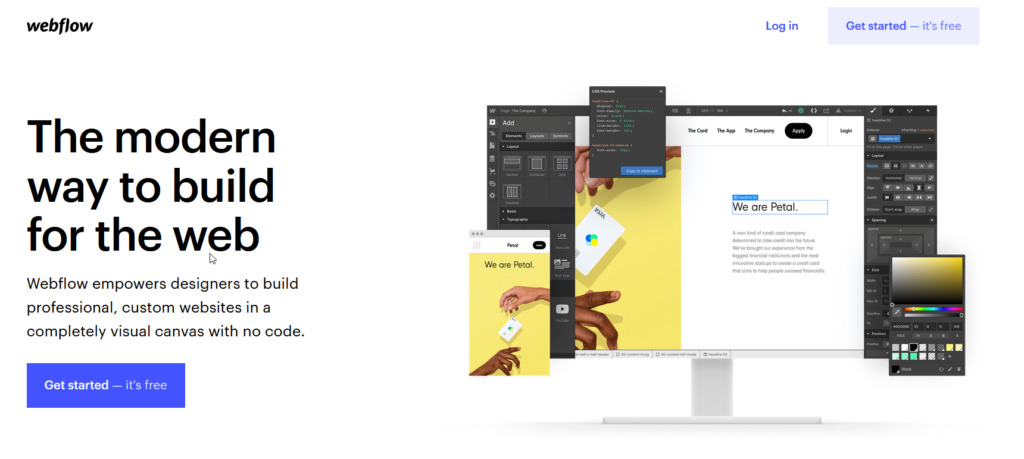 Get webflow Here: Webflow
Everything you need to build your website in very less time. Simple to design and manage with no-code then typedream is one of the tool you should try.
(You can publish 1 page free)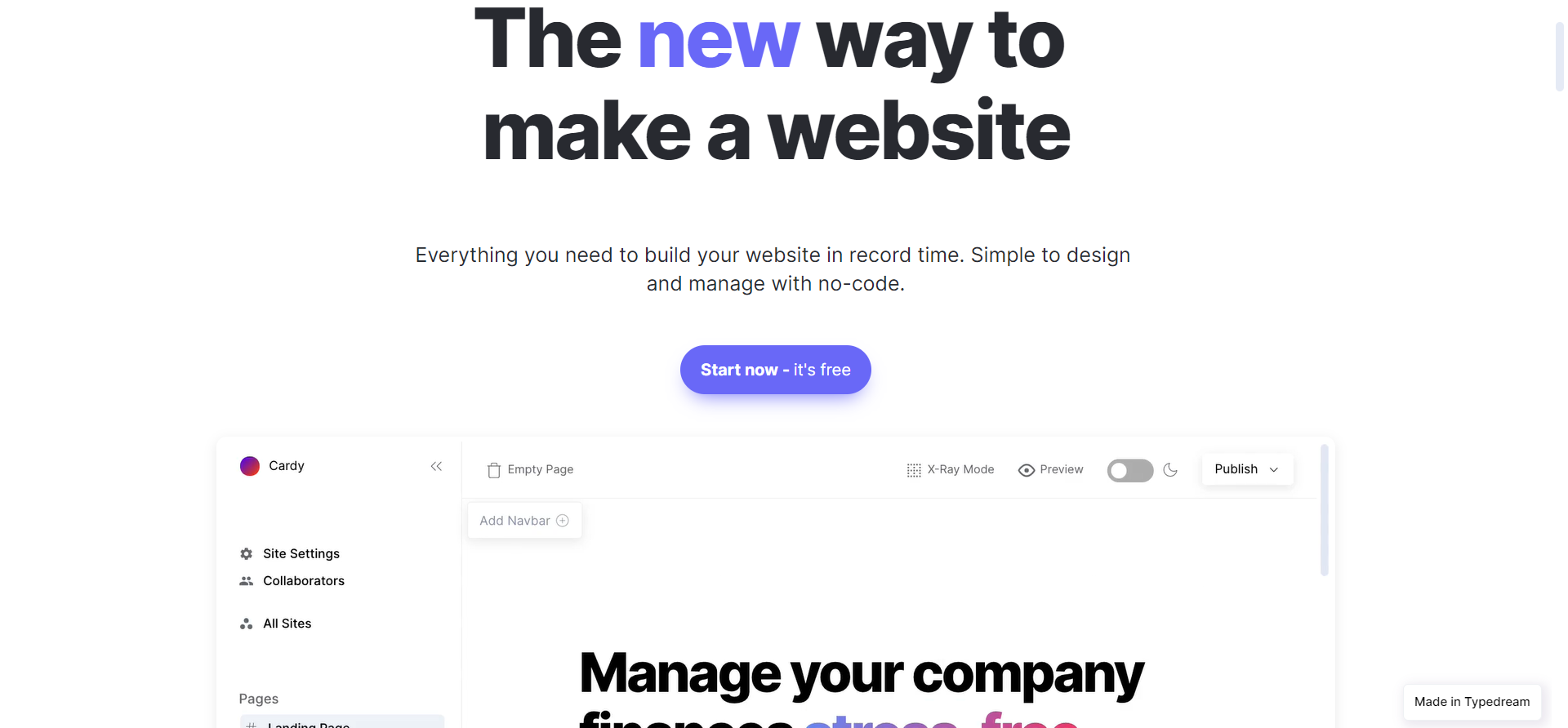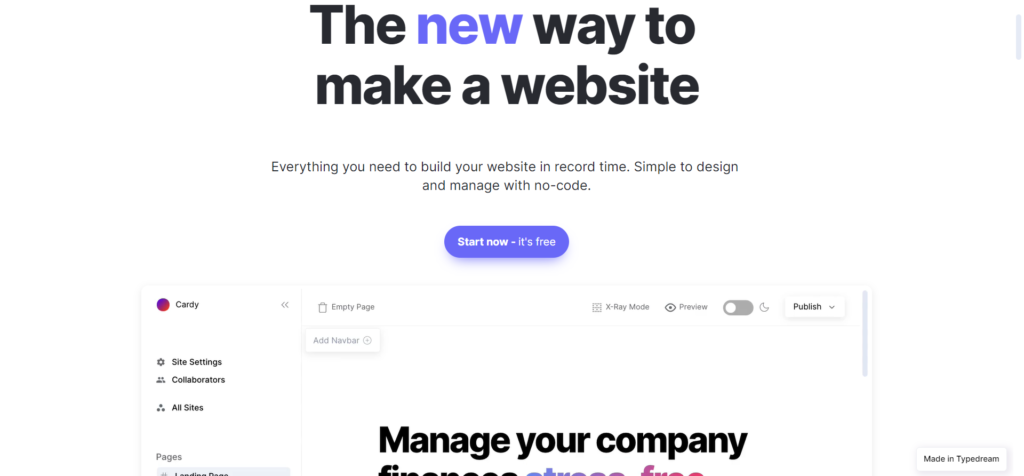 Get Typedream: Typedream
Tilda can be useful for Creating beautiful websites without any code. 650+ pre-designed blocks make it easy to build a beautiful website quickly.
(You can build 1 website free)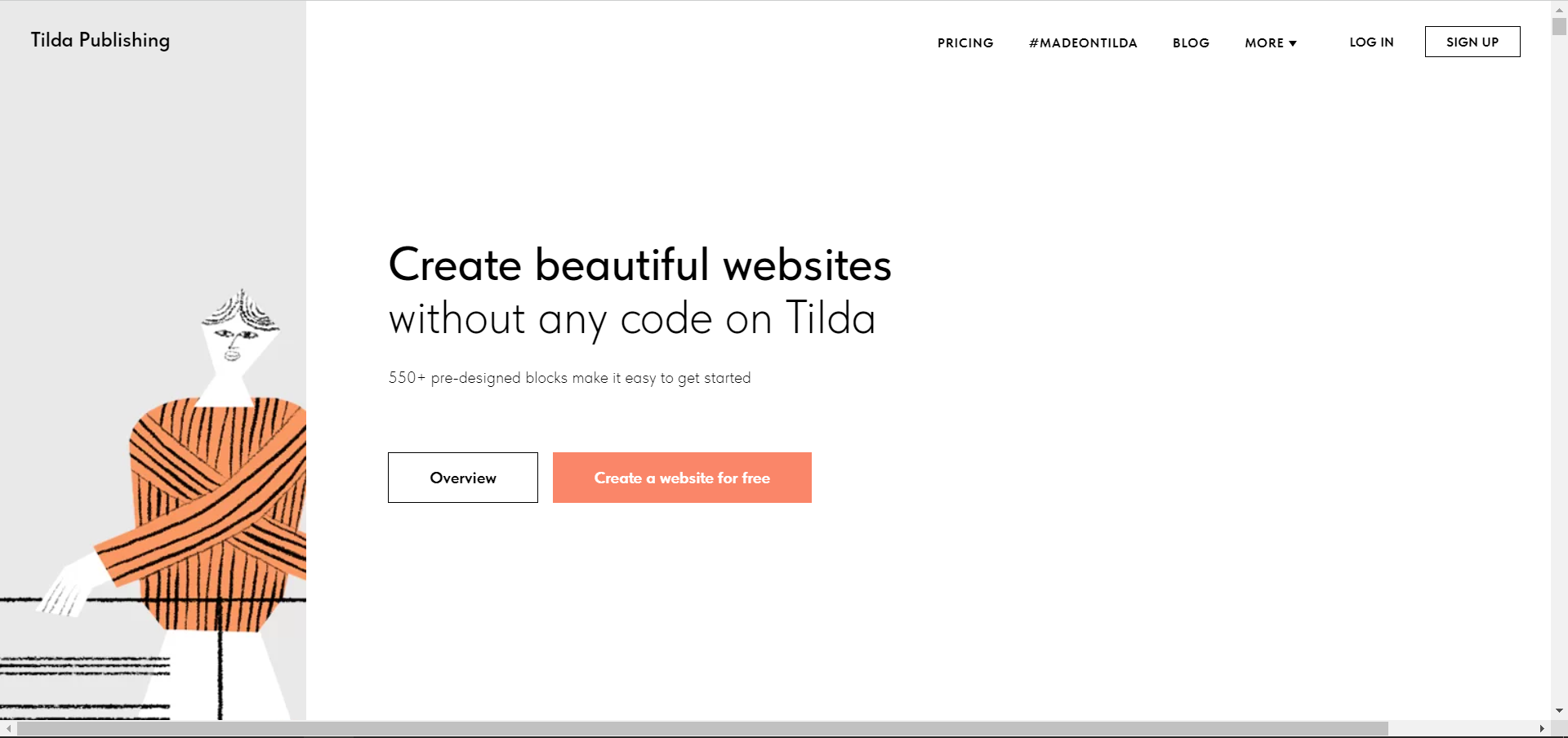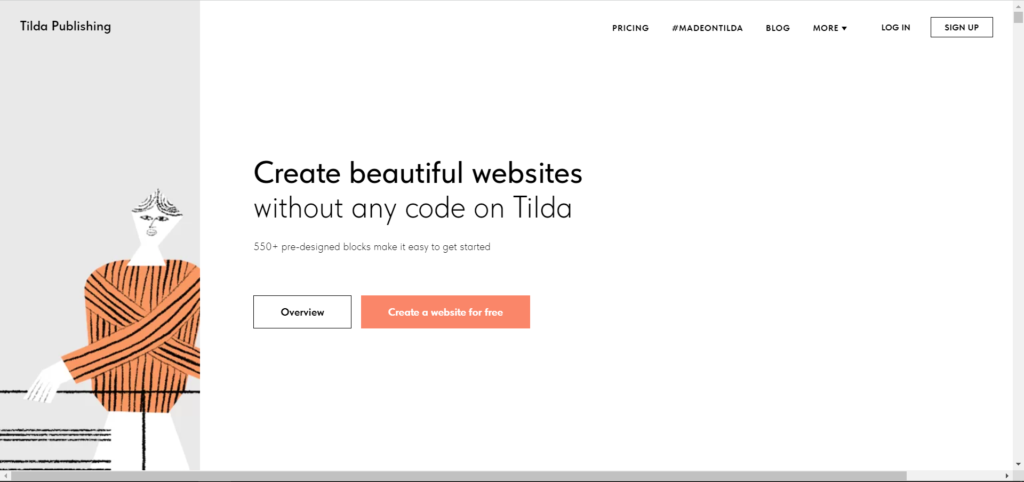 Get Tilda here: Tilda
Leadpages helps could be useful for small businesses to connect with an audience and collect leads, and generate sales.
(This offers a Free 14-day trial)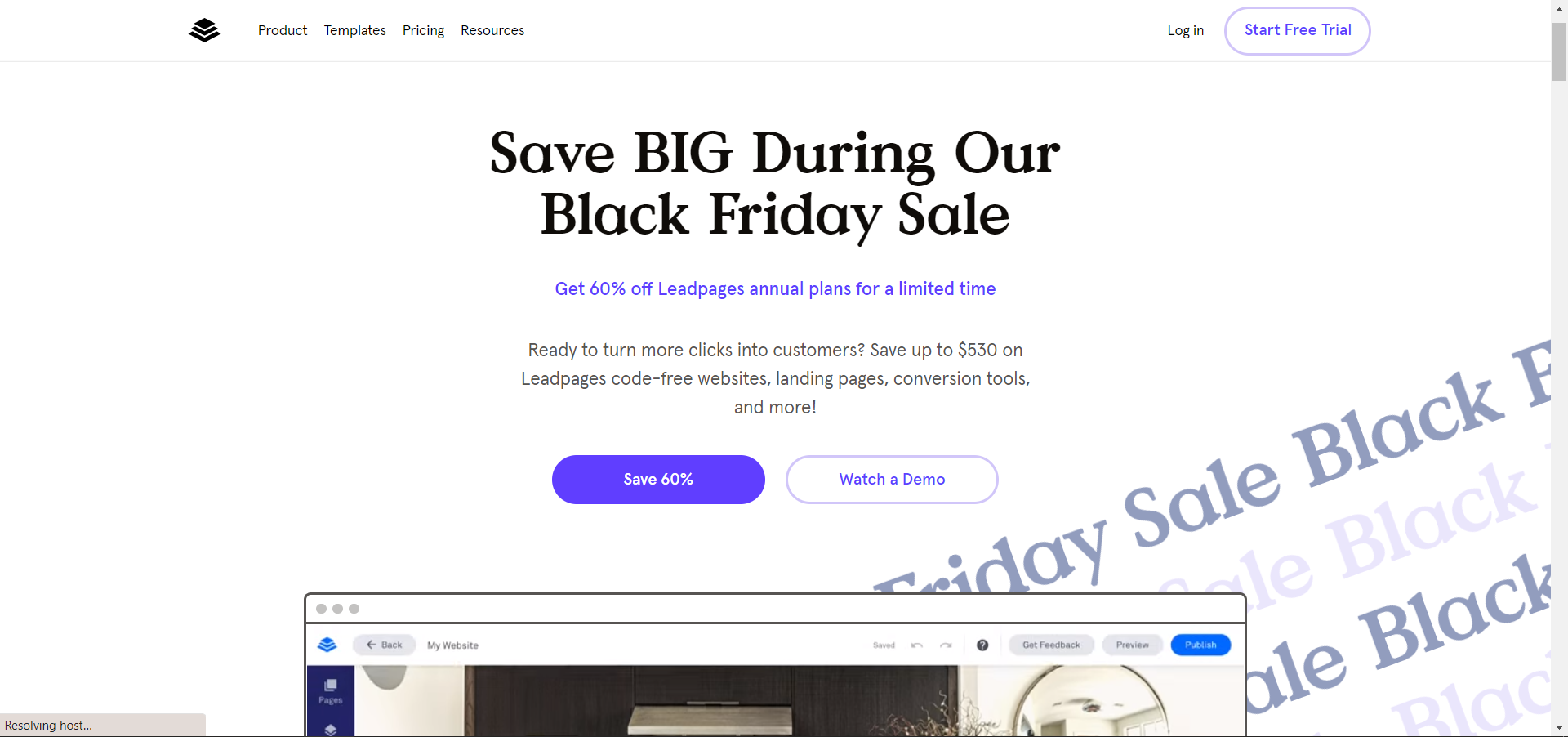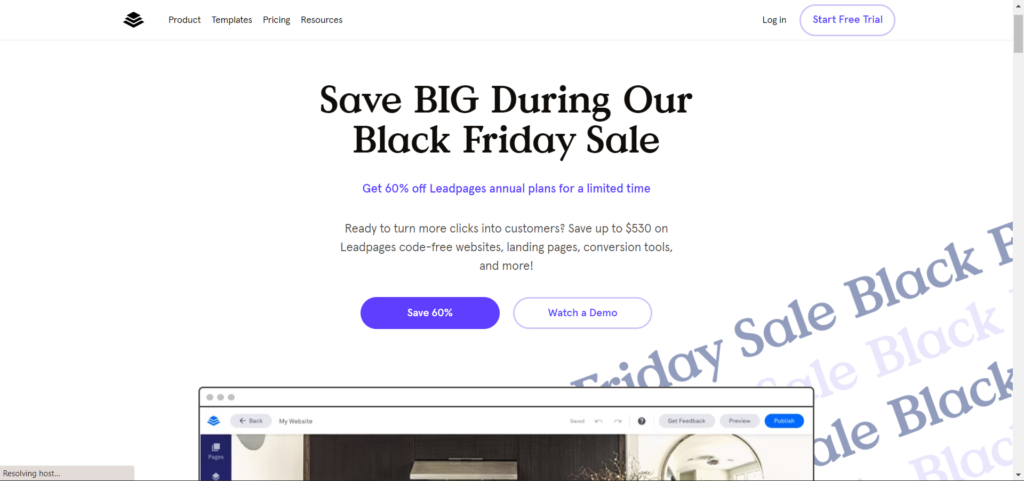 Get Here: Leadpages
Unbounce can help you to Build Landing Pages & Optimize Your Campaigns with smart conversion Intelligence.
(This offers you a Free 14-day trial)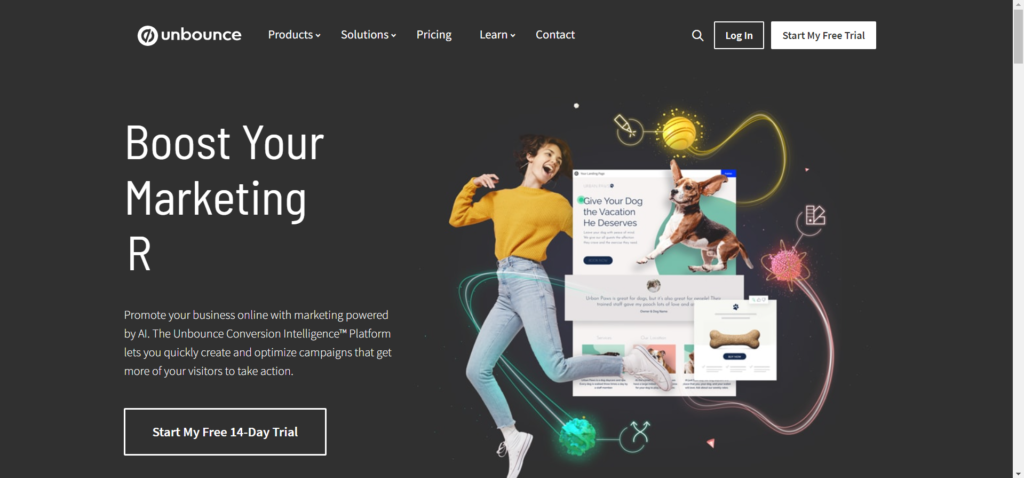 You can get here: Unbounce
Softr can help you to build a website with just an airtable SASS, this might seem to be impossible but it's very awesome to try and fun too!
(You can get a Free plan with a custom domain)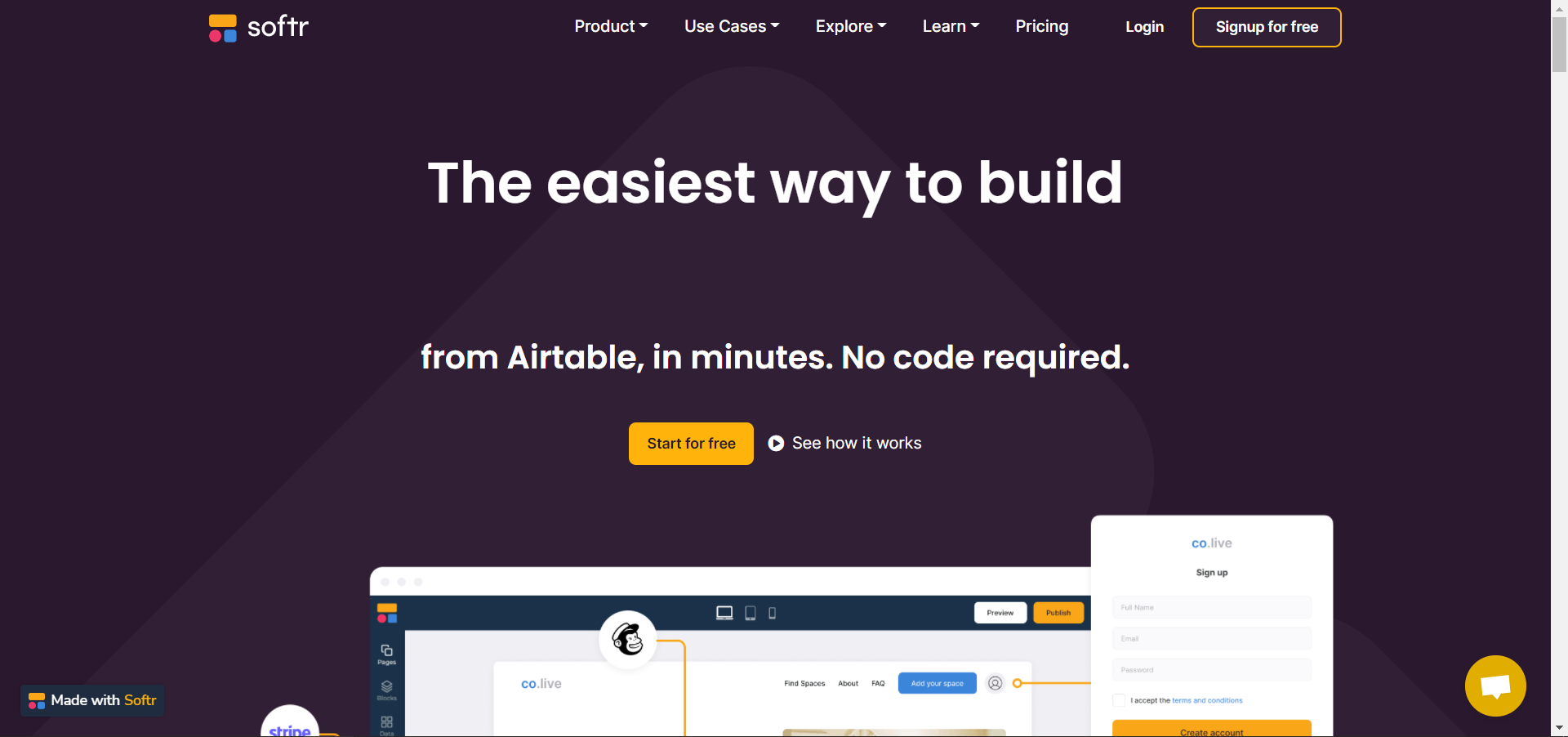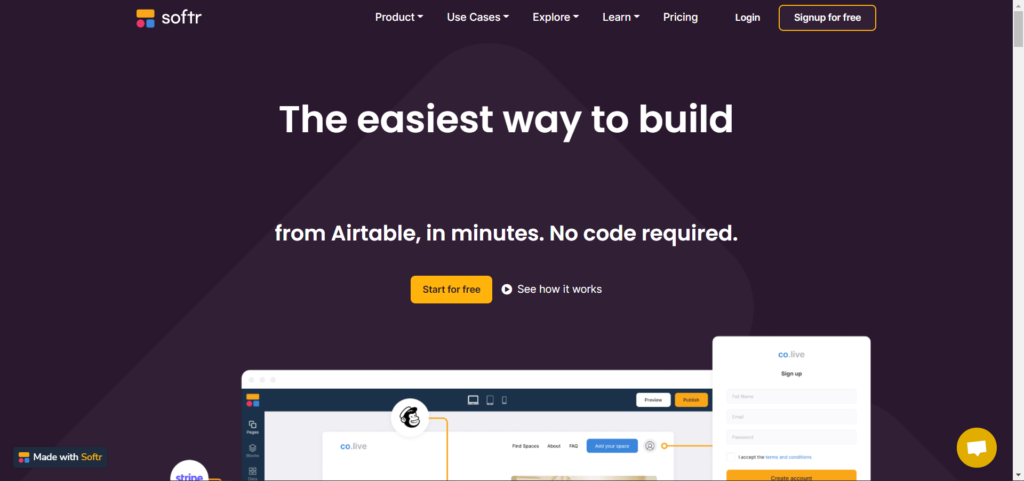 Get Here: Softr
Cardd is a Simple, free, fully responsive website builder for one-page sites and also for pretty much anything.
(This also includes a Free plan)
Get here: Carrd
Dorik is an amazing No code tool for Flexible & easy-to-use website builder with more than 200+ UI Components and beautiful templates for your project.
(Free plan with unlimited pages)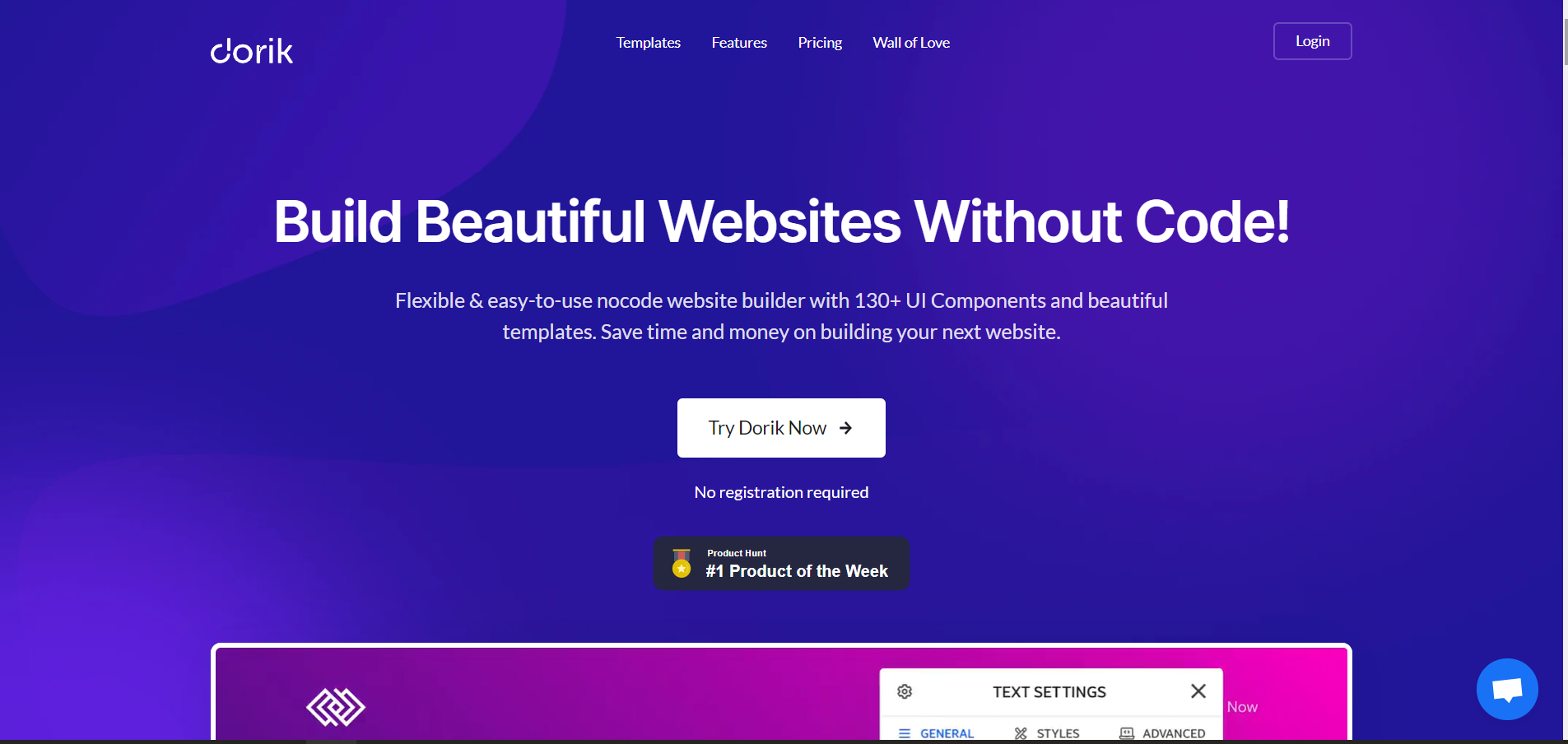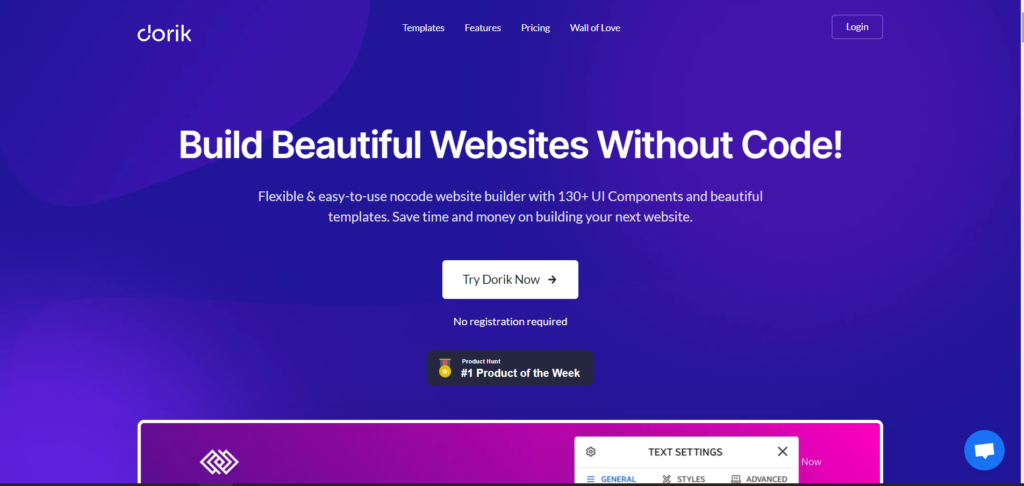 Get Here: Dorik
Unicorn platform is the simplest drag & drop landing page builder for startups, mobile apps, and SaaS. You can try this app for quickly building websites.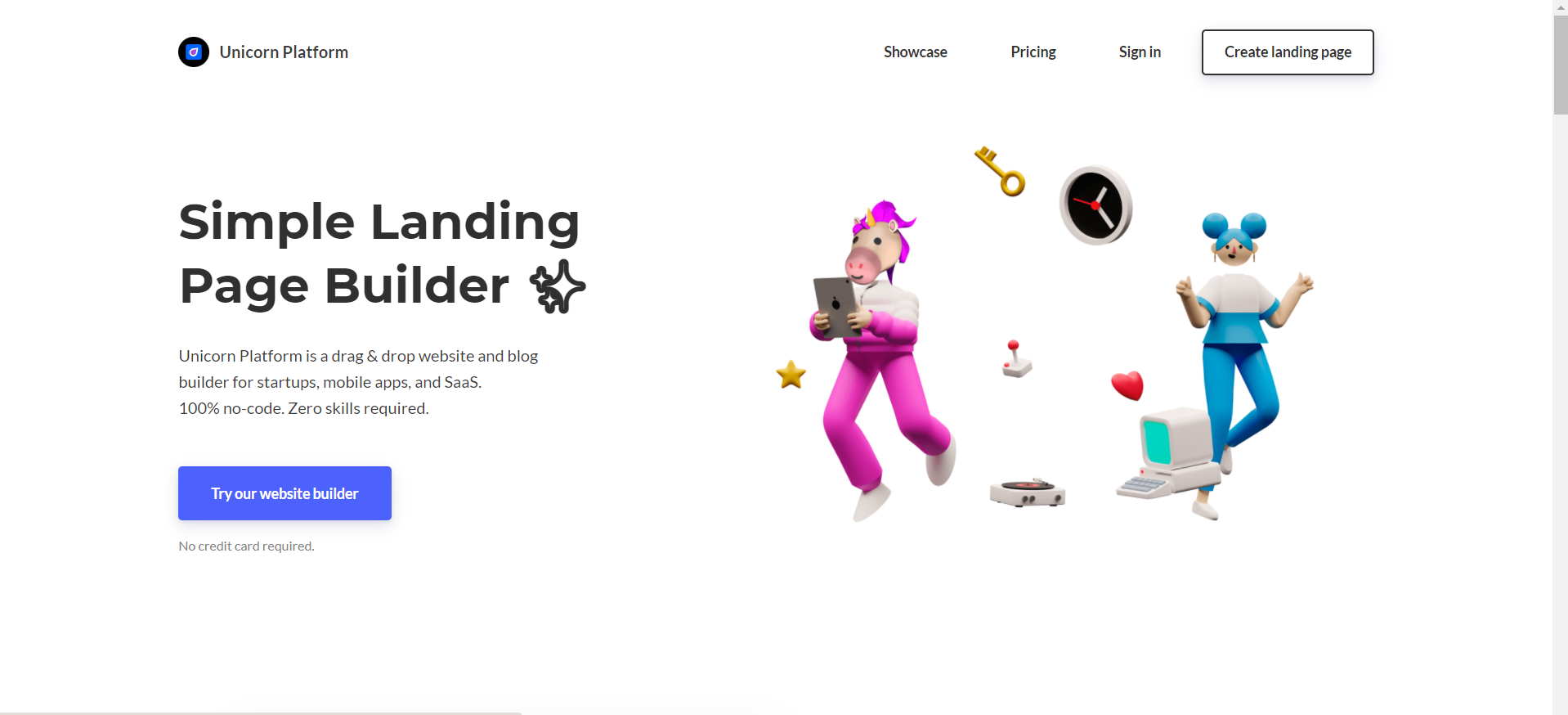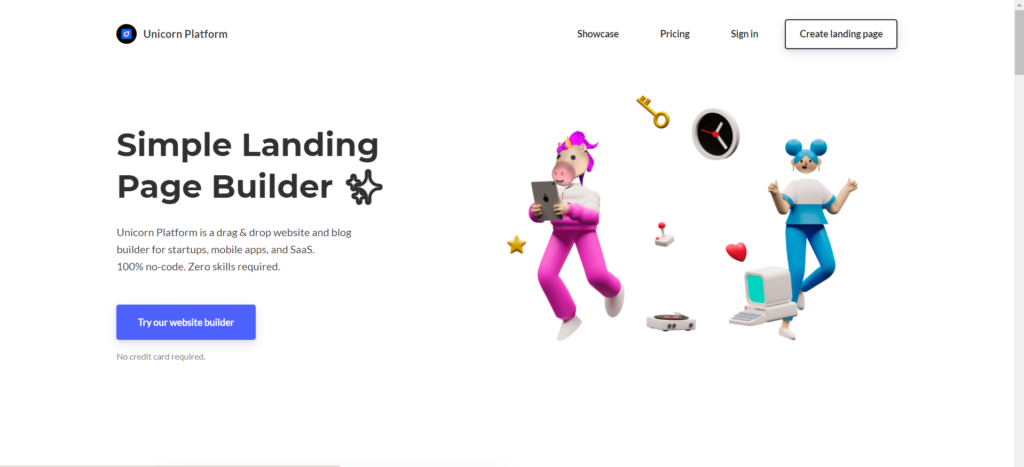 Get Here: Unicorn
Super website builder can help you to build simple websites with nothing but Notion.
This also supports Custom domains, themes, password-protection, and more.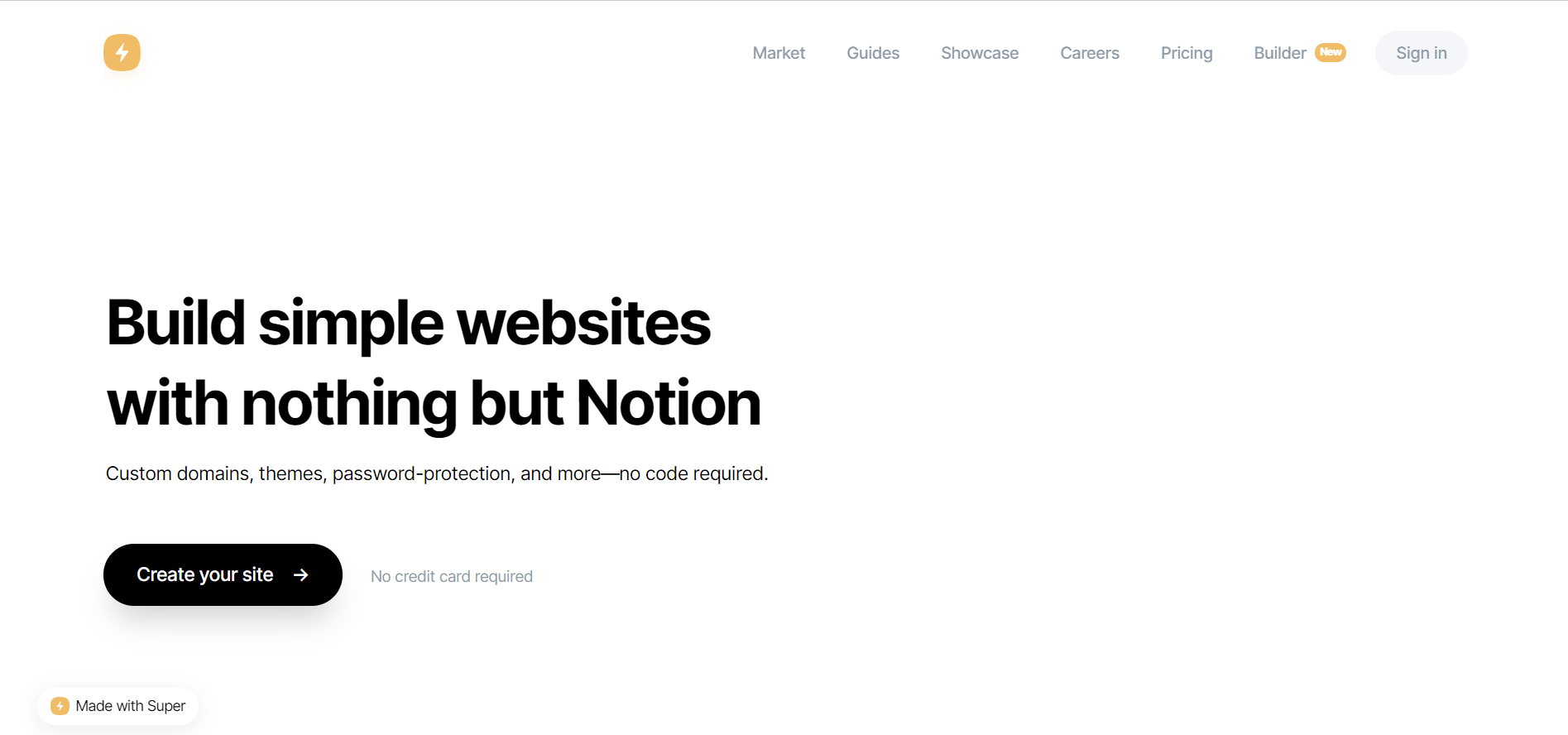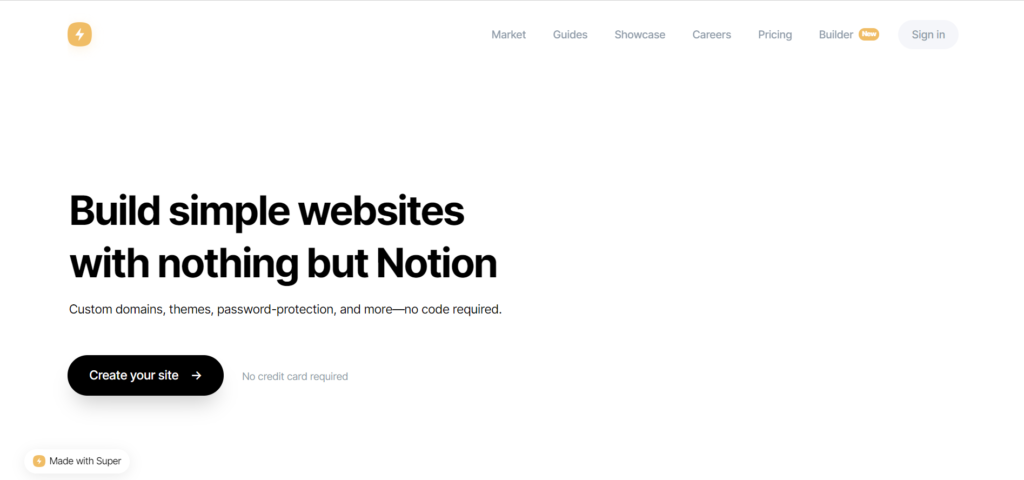 Get Here: Super
Conclusion: No-code software is amazing, they help you to build websites without coding and even faster. The best part is that you can customize the design and almost everything for your website. Webflow seems to be a good no-code software builder and you can try various ones too.