Mega is one of the best cloud storage out there which provides a huge cloud storage compared to any other but when you have to download files over 5 GB+ free account is not enough so here is a trick for you.
Mega is one of the most widely used cloud storage and file hosting services. The Mega free plan only gives you 5GB of downloads a day, or 150GB of uploads per month. It's better if you want to download larger files, as you need to wait for the next day. Clicking on the Continue Download option will let you to a screen asking you to wait for another day.
It feels good considering Mega asks you to wait two hours and then it will give you a free plan. You can purchase pro subscription plans. If the person did not use MEGA much, buying a subscription is not a good idea. You can use some tools to avoid the mega download Limit in this scenario.
Working : MEGA BYPASS DOWNLOAD LIMIT METHOD
1.Download Cloudflare WARP
I use WARP by the internet security company, Cloudflare. This is a public IPv4 resolver run by a company called Cloudflare. WARP acts as a Virtual Private Network. You can browse the internet privately. In fact, it is completely free and ads are not allowed. With the WARP App, you will be able to ignore the download quota only once. You can't change location, because it's not like other PureVPN. If the file is around 10 GB, then WARP will be helpful to you.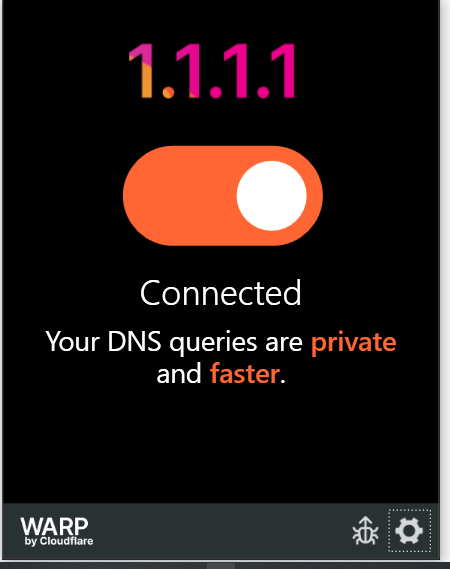 The Cloudflare WARP app can be downloaded on your computer. it's also available for phones
Open and click on the bar has a warp icon on it. Click on it after that, and then click on the switch to connect.
You should fix "1.1.1.1 with WARP" as it is included on the green "gear" icon.
At some point, WARP is connected to the internet. Continue downloading after 5 GB it will stop.
Simply close the WARP, disconnect internet and reconnect internet again
Reconnect WARp and start downloading again!
MegaBasterd The Best Mega Downloader
Mega files can be downloaded using a variety of techniques. A command-line utility is available, however it is difficult to use. That is why I recommend MegaBasterd. It's an unofficial cross-platform MEGA downloader/uploader that's open-source. You may even use it to stream video files. Smart proxy settings are included with this programme. This can be used to get around the MEGA download limit. So, here's how to get rid of the MEGA message "Transfer quota exceeded."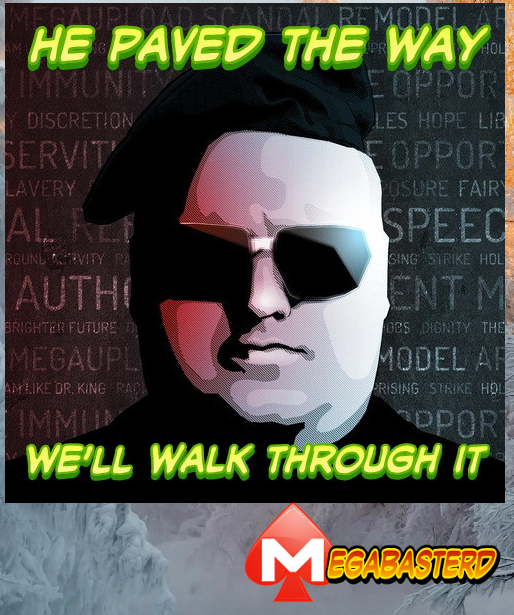 STEPS:
Download recent version of Java for Windows. Install it on your Windows computer.
2. Java for Windows is available for download. After that, click to the following website to get the "MegaBasterd" zip file. (It's compatible with Windows, Linux, and Mac OS X.) I downloaded the Windows Portable Zip file because I'm testing it on Windows.)


3. Using 7Zip, extract the zip file once it has been downloaded. You may also right-click on it and select Extract All > Extract from the menu.
4.Open the extracted folder and look for the "MegaBasterd" batch file in the "MegaBasterdWINDOWS" folder. Run it as administrator. (If you don't have JAVA installed, the programme will not run.) it could be a JRE also
5.A warning may show before the Mega downloader opens, asking you to create an API key. You have the option of selecting NO. (If you don't have an API key, you could be breaking MEGA's terms of service.)
6. Select edit from the file menu, then settings from the drop-down menu.
7.The downloads settings will appear. You may change the download folder by clicking "change it."
8. Scroll and find "Use SmartProxy". Allow it. If you want to go beyond the Mega daily download limit, you will have to enter proxy details.
9. You won't be able to download files after 5GB without proxy
10. Any free proxy list site can provide you with proxy details. You have to use what is called the US Proxy List to open the first site. Proxy details can be copied from this site. If this is your first time uploading to the SmartProxy section, you should also paste it inside.
format: IP Address: Port
Sites to get Good proxy:
https://www.us-proxy.org/
http://free-proxy.cz/en/proxylist/country/US/all/ping/all
https://www.proxynova.com/proxy-server-list/country-us/
https://free-proxy-list.net/
https://hidemy.name/en/proxy-list/
Add proxy like following screenshot: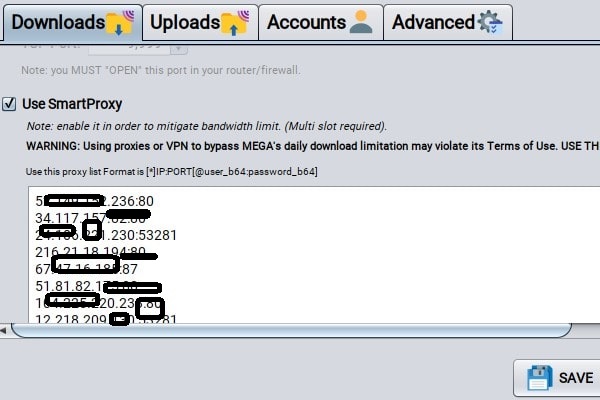 11. Close the settings window. Don't forget to copy the URL of the file you want to download. The root folder link is a good one to take care of your files. When it is time to download the file, you can select which one to do.
12. Click if you want to new download the file. Go to the link and click let's dance button
It will detect the folder link. You can choose the files that you want download; this is an option. You can choose to remove files that you do not want.
Done!