Short URLs are amazing! They consume less space, they are easy to remember and handy in use and they are very easy to share Along with this you can also get analytics for your shortened URL. Meanwhile, most of us use shorten URL services like bitly, To shorten URL, and many others on a day-to-day basis there is also a risk factor involved in using short URLs. In this article, we are going to discuss about the risk factor involved in using the short URL service and how to find where the short URL is leading to [Destination URL].
There are plenty of short URL services on the internet most famous is bitly. The short URL service very handy feature to use when it comes to Twitter or any social media platform. Short URL not only looks sweet and amazing but there is also a major advantage include in using these short URL services like analytics, character length, and many others. Many times a hacker can mask malicious link using short URL services and when you click on that link you get exposed to many online threats. 
Many times a hacker uses these short URL services to convert the malicious URL into a short URL. Then he will distribute this malicious shorten URL link to various social platforms. Now as a user you may not be aware that the shortened URL is malicious. This is the major problem involved in shortened URL that we don't know where it is leading.
In this article, I am going to share 3 websites that will help you to figure out where a shortened URL is leading.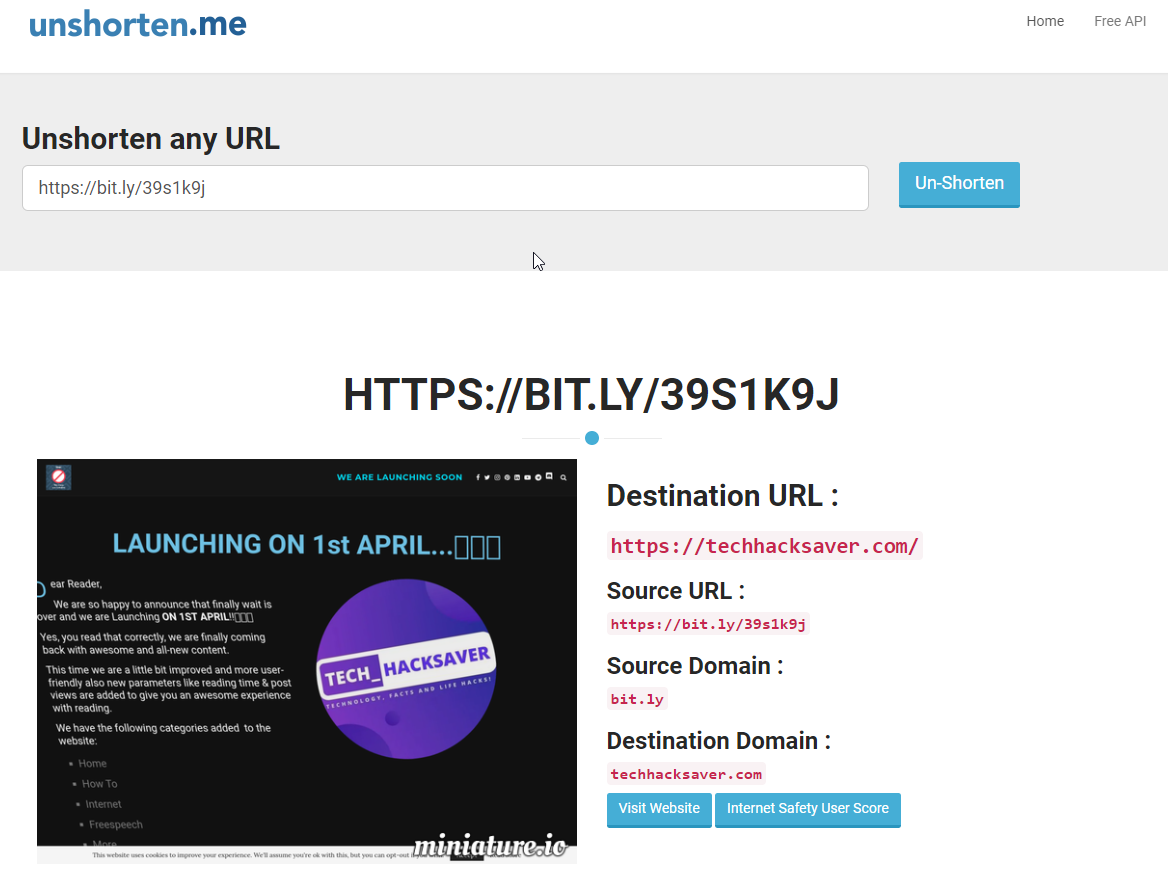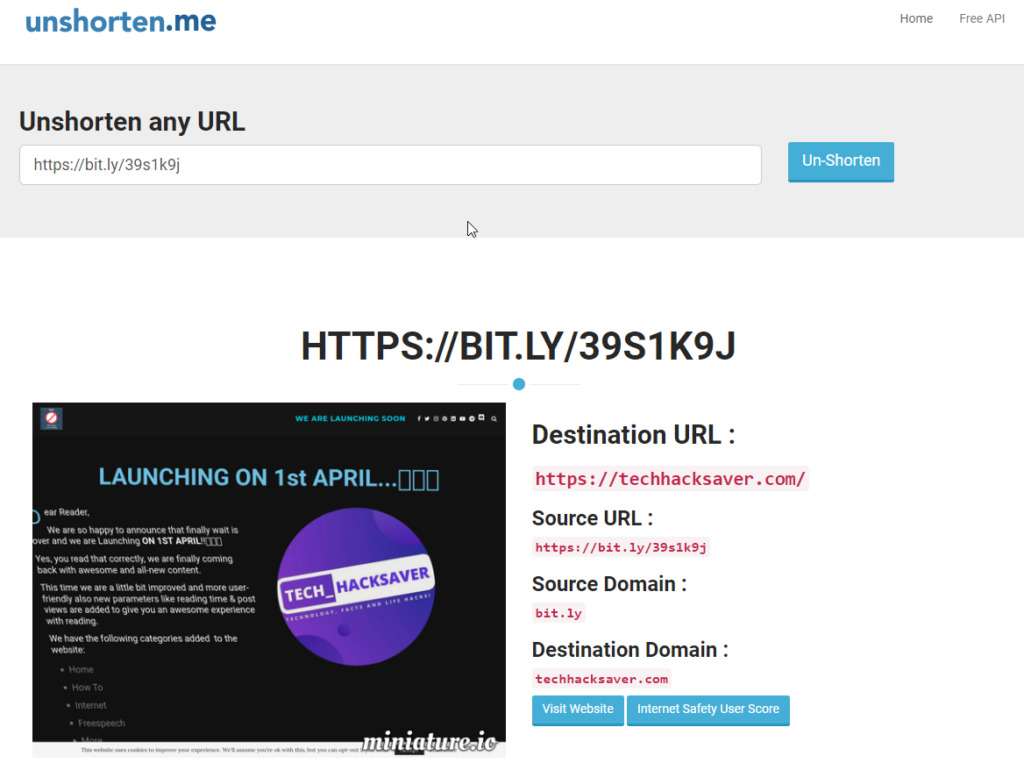 The first website in this list is known as unshorten me. This website comes with a clean in graphical user interface. All you have to do is just paste your shorten URL in the given field. Once you paste your shortened URL in the given field and hit enter the website will automatically unshorten the link and will tell you about the destination.
Along with this, the site will also tell you about the main domain of the website and also provide you a screenshot of the webpage. It is a widely known website and it's been there on the internet for a while now.
Link: https://unshorten.me/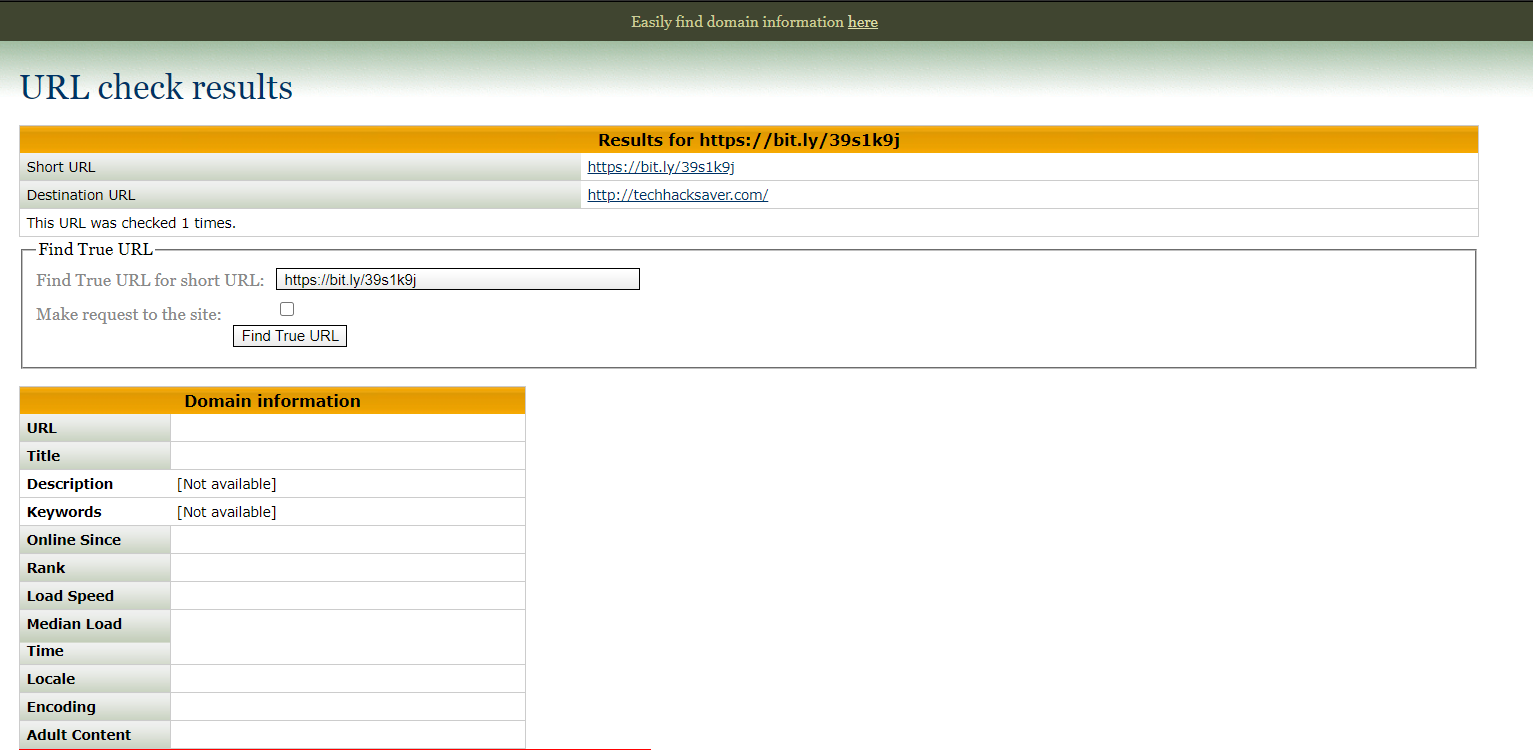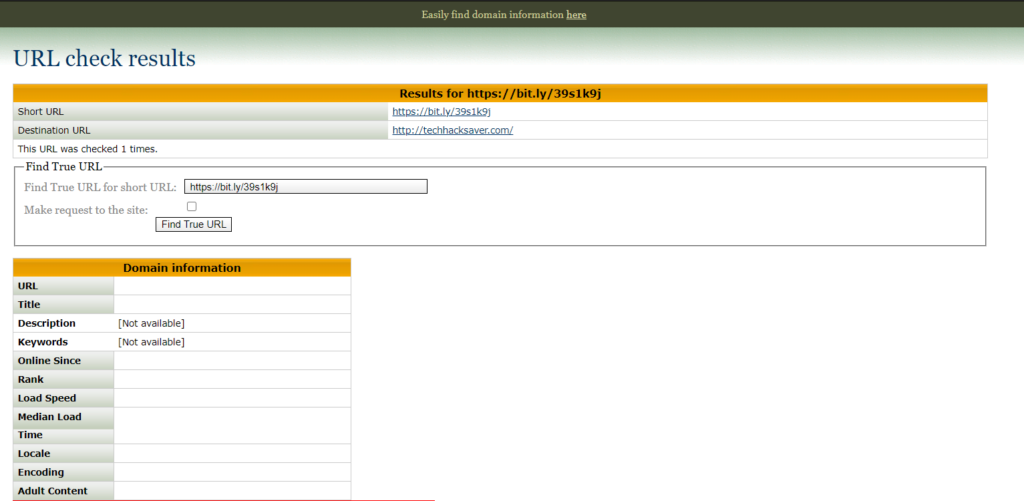 True URL is similar to that of the previous website. Unlike the first one, this website provides you a few more extra parameters if you want to investigate.
This website also provides you an option to check if a URL is being used for spamming people or not. True-URL website is handy if you want to check where the shortened URL is leading with advanced parameters.
Link: http://www.trueurl.net/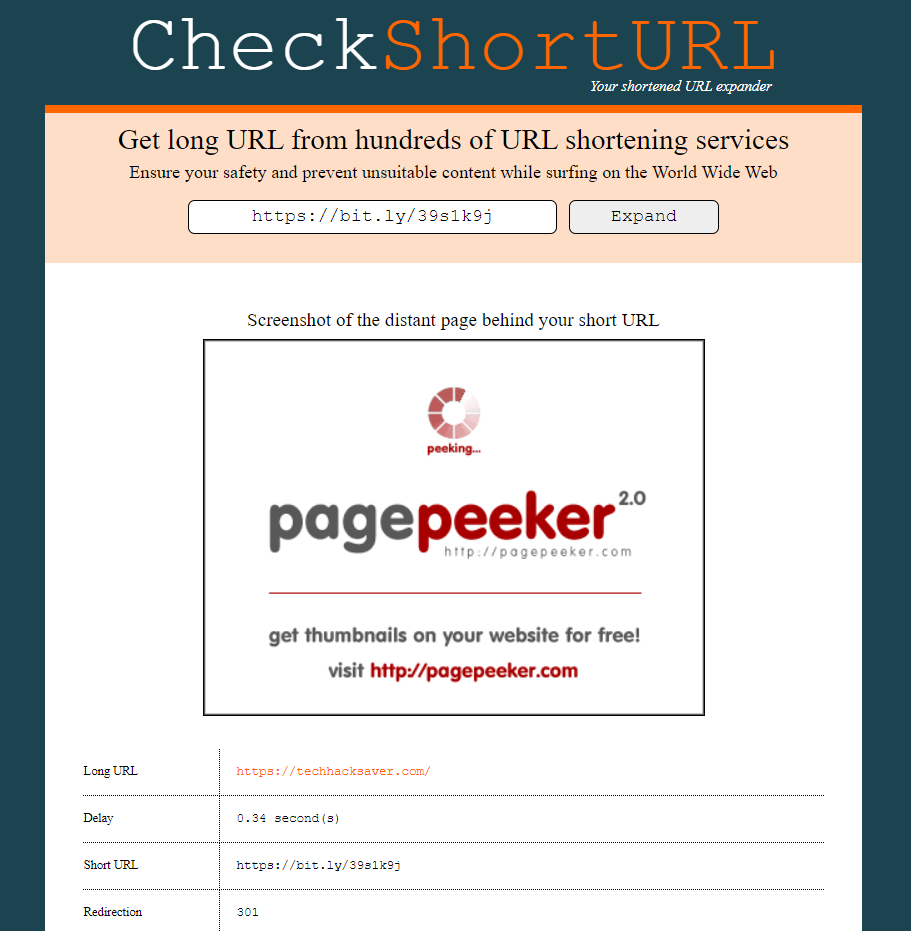 Another short URL service is known as check short URL. This website is also similar to the previous ones and has a very simple graphical user interface. This website can show a screenshot of the destination URL along with a few parameters and general information.
Link: http://checkshorturl.com/
Closing words: when you receive a short URL from unknown sources it is always best to check where a short URL is leading. Hackers many times mask their malicious URLs inside a short URL. To protect your data and privacy in the online world it is always best to check the destination of short URLs.