Dogecoin, Dogecoin, and Dogecoin is a trending nowadays due to the sudden increase in its price and also because our favorite internet personality Elon musk is constantly tweeting about it and creating hype. Recently a movement #DogeCoinToTheMoon was trending on Twitter. All these things made dogecoin important, So in this article, we are going to explore dogecoin.
What is Dogecoin?
Dogecoin is a type of altcoin. It is a peer-to-peer coin transfer open-source cryptocurrency launched in December 2013 by 2 programmers. The initial idea was to create a fun little way of the token coin to praise the meme maker for their efforts. Redditors used to give each other doge-coin if they like someone else's Reddit post 
A Brief History about Dogecoin…
Dogecoin was invented by Billy Markus and Jackson Palmer in 2013. Before that the name of dogecoin was Bellz and at that time people weren't much happy with this crypto. Jackson joined him later and then rebrand it as 'Dogecoin' with Shiba dogs meme.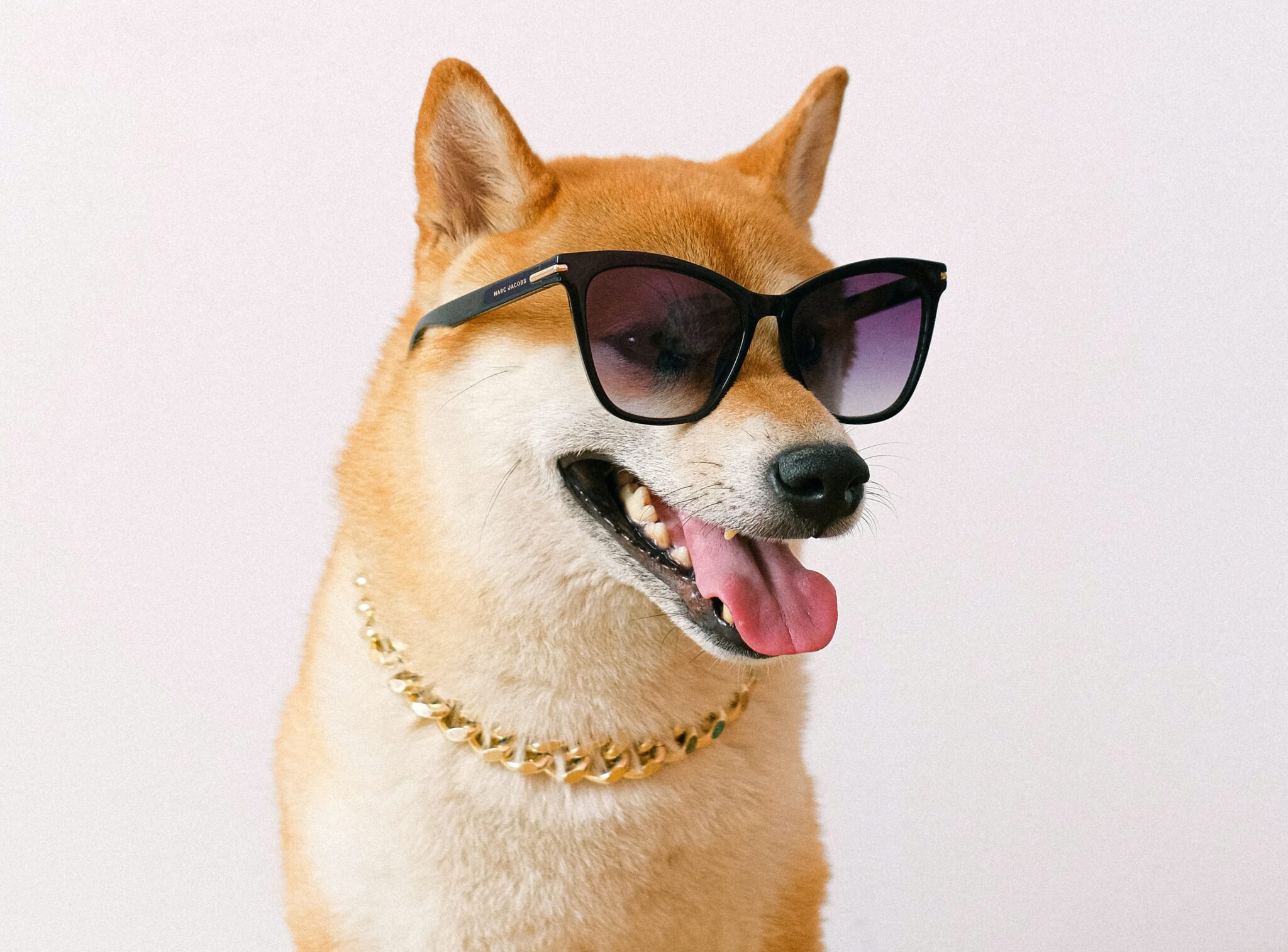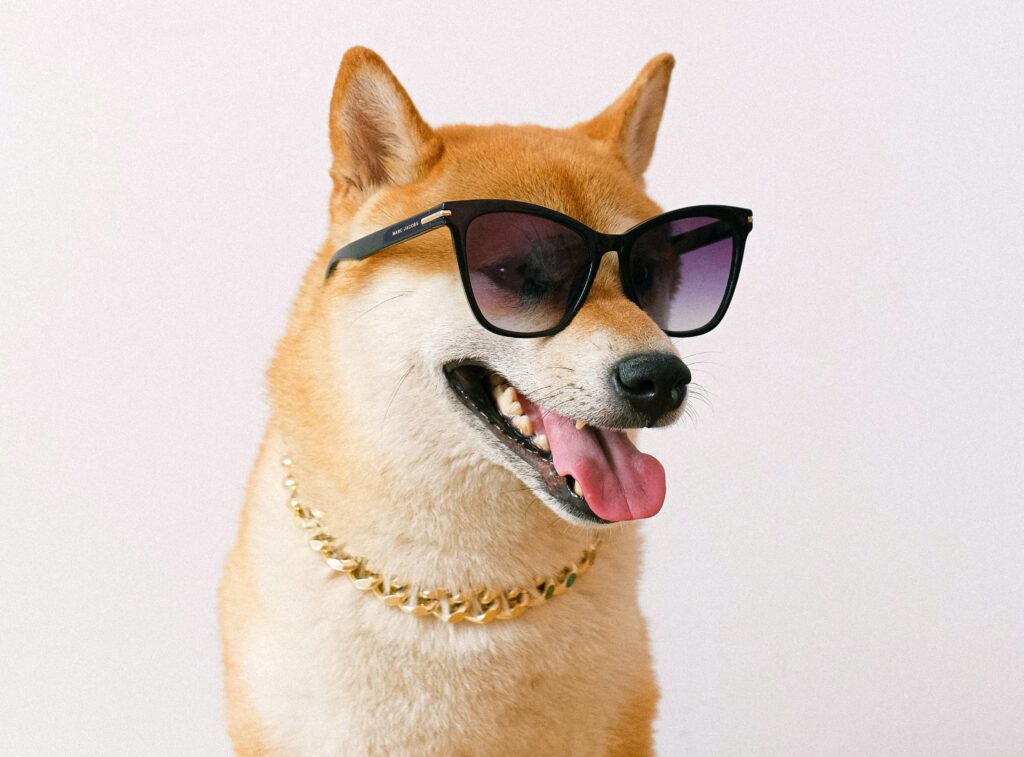 The official symbol of dogecoin is  "Д. When Palmer and Markus launched the Dogecoin on 6 Dec. 2013. Just after two weeks, the price jumped 300% !!! Since it was mainly created as a joke and a way to praise other Redditors and meme-makers, The official symbol includes a famous Shiba dog from a meme. You may also know this dog as "Chims". The Internet loves dogecoin as a primary way to tipping to someone on Reddit and other meme websites.
Dogecoin became so famous that the average trading of the dogecoin that happened on these websites was equivalent to10-20 bitcoins a day!
Also Read: What Is NFT ?
Dogecoin for charity…
Along with tipping for a good meme, the Internet also used a lot of dogecoins for charity. Some remarkable mentions are as follows:
1.In 2014 when India's winter Olympics needed funds, people used dogecoin to donate and collectively raised to 4.2 Mn Dogecoin which is equivalent to $7000 [Inr: 5,09,463.50].
2. When Jamaican bobsled team needed fund, the internet raised to dogecoin which is worth $30,000[21,83,115]
How Does Dogecoin Work?
Dogecoin was started as a joke on the internet. The starting idea was to create a fun little way to praise a meme and thus dogecoin was born. It was famous on Reddit and initial idea was to support a Reddit post maker by giving them a dogecoin. Dogecoin is based on 'Litecoin' and shares the proof of work in a similar manner. Bitcoin and Dogecoin are different. The key difference between them is that Bitcoins are limited. In total, we can only mine 21 million bitcoins not more than that while dogecoins are unlimited! You can mine as many dogecoins as you want. Also, Dogecoin's block time is 1 minute while the block time of Litecoin's 2.5 minutes. The transaction of dogecoin is also faster than bitcoin since it doesn't have a much complex algorithm to solve (It was created as a joke so what can you expect)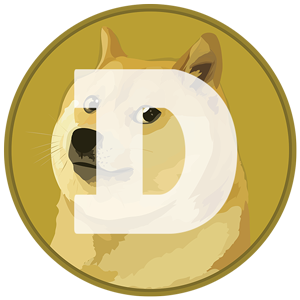 The algorithm is so random that it can reward you with 1 or 1000+ dogecoin for solving their algorithm, again they were not serious while creating this. On average 98.94411680 Dogecoin can be mined per day. A Dogecoin mining has a hash rate of 2,200,000.00 KH/s, a block reward of 10000 DOGE
Why Is It Important?
Dogecoin was not a big hype then, but just after the Gamestop thing happened, it suddenly became a trend. People on Reddit pledge to take a dogecoin to USD 1. The actual drama started when Elon musk started to tweet about the dogecoin.
Elon musk since then tweeting a lot about dogecoin and thus its value is highly rising.
Elon is totally in love with dogecoin and constantly tweets about dogecoin. People also started to invest and thus there was a sudden raised in the prices of the dogecoin. 
You can see the following graph about the dogecoin: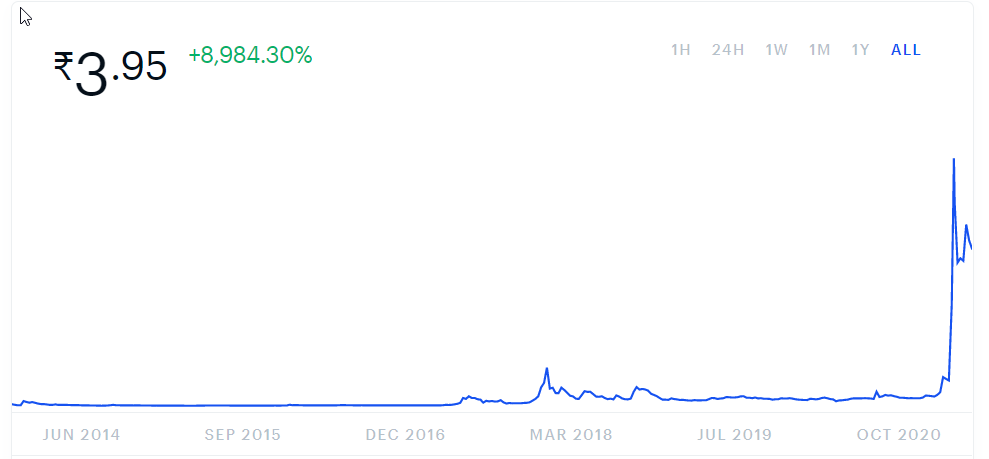 as you can see there is a sudden increase in the dogecoin price.
Dogecoin to the moon???…
Dogecoin to the moon is a phrase used by netizens in a pledge to make the dogecoin value higher. When the trend started the prices of dogecoin suddenly started to raised and thus people used this hashtag on Twitter to support the raised in dogecoin. #DogecoinToTheMoon. 
since then dogecoin is stable at the mid-value and expected to raised in a long term. Elon is pretty confident about the dogecoin and in a tweet, he also said that he is buying some dogecoin for his newborn child X Æ A-Xii (I hope you can pronounce that name because I can't). Many people are now seeing dogecoin as a serious investment rather than a joke. This Dogecoin made many people rich overnight due to internet activity. We live in a suddenly changing world and nobody knows what a trend can do. Only time will tell what will happen to dogecoin.
Dogecoin Wallets
You can get your dogecoin wallet for your operating system
Just visit: https://dogecoin.com/
Also, you can buy dogecoin via various other apps too.
Like in India You can go with a super-easy wallet CoinSwitch Kuber (Not sponsored) there are various others also available. You can choose the one you liked.
Closing words: What started as an internet joke is now a serious thing to investment but do not blindly invest in dogecoin because rich people like Elon musk is saying so, he can afford to lose money not you and me. Do your research before investing.