When you need to browse the internet, you must have to have an IP address. I assume most of you know about IP addresses but even if you don't, we got you! So let's dive into the topic and learn how you can grab someone's IP address.
What is an IP address?
IP stands for Internet Protocol. Wikipedia defines IP address as,"An Internet Protocol address (IP address) is a numerical label assigned to each device connected to a computer network that uses the Internet Protocol for communication. An IP address serves two main functions: host or network interface identification and location addressing." – Wikipedia
In simple words, IP Address is nothing but a name given to you such that the network can uniquely identify you. On an additional level to identify the device we use MAC Address, which is specific to the device only.
Now that you have Idea about What is IP address, lets find out how can you grab someone's IP address?
How To Grab Someone's IP Address?
While we are going to see how to grab someone's IP Address, keep in mind that there might be legal terms involved in this, Hurting someone else or violating their privacy is strictly illegal and punishable by law. Please do not attempt to do such things. This is for educational purpose only.
Grabbing someone's IP Address is pretty much easy in these days, There are few complex methods to obtain IP Address while there are some very simple methods to get IP as well.
IP Logger is a Russian website that allows you to grab anyone's IP address very easily. All you have to do is just shorten a URL and provide it to the person who's IP you want. When the person clicks on that link, you will get an IP address of that person along with some other data as well. This website is in russian language but thanks to google chrome's translator feature, you can use this in English as well.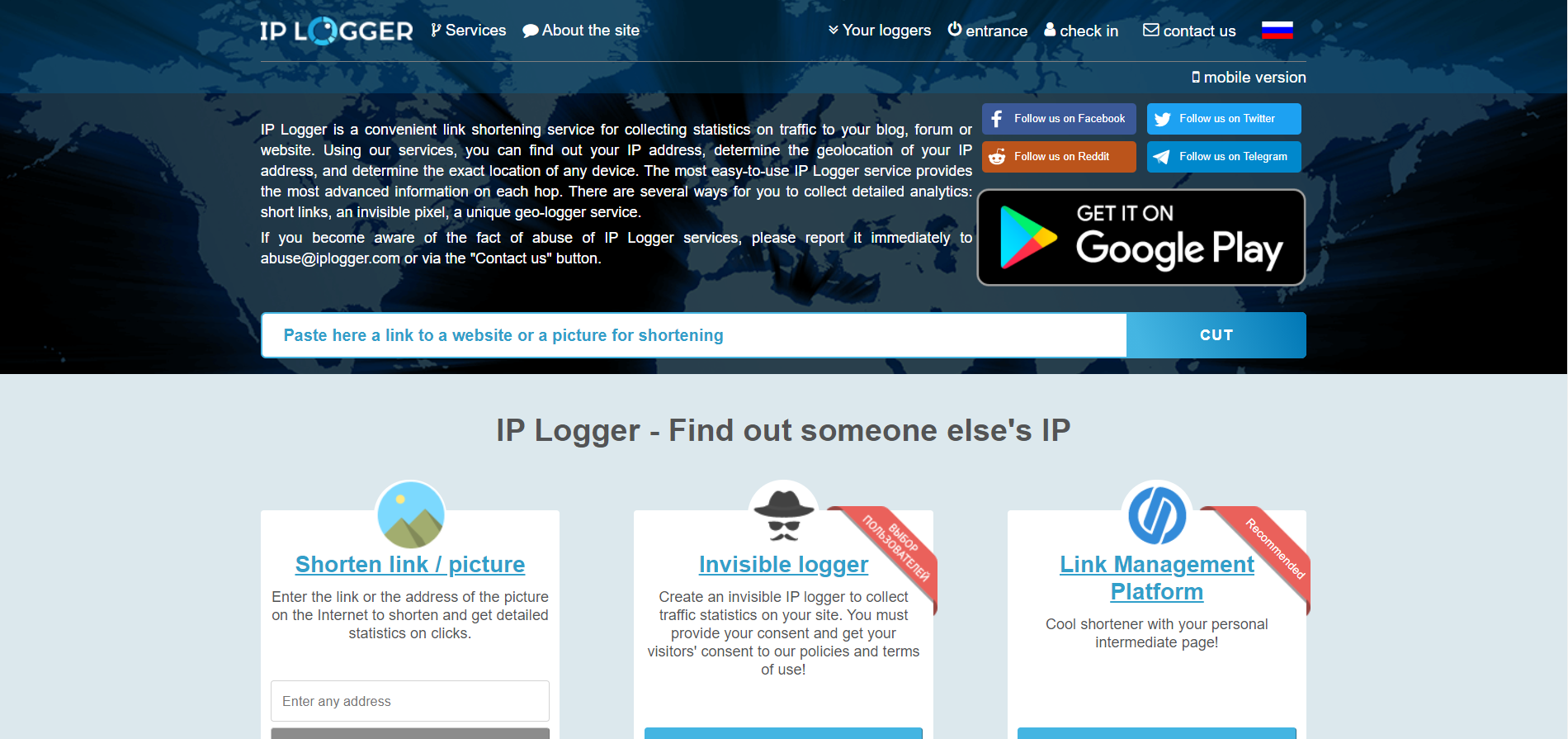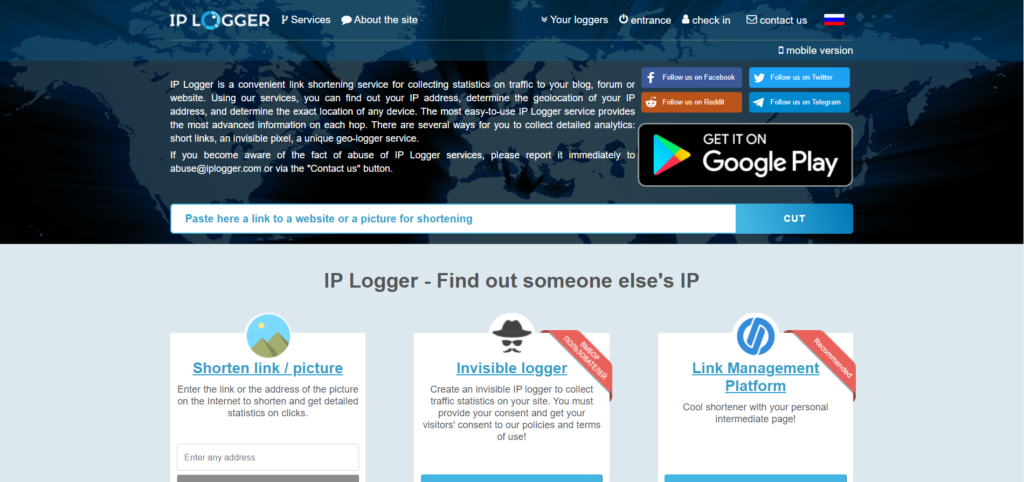 Features:
URL shortner
Anonymous Logging
Link Management
Geo locations
ID logger
Grabify link is a similar website but better looking, You get all the features of the previous website alog with few other added features too. The website is completely donation-based, but you might want to create an account on their website to use extra features.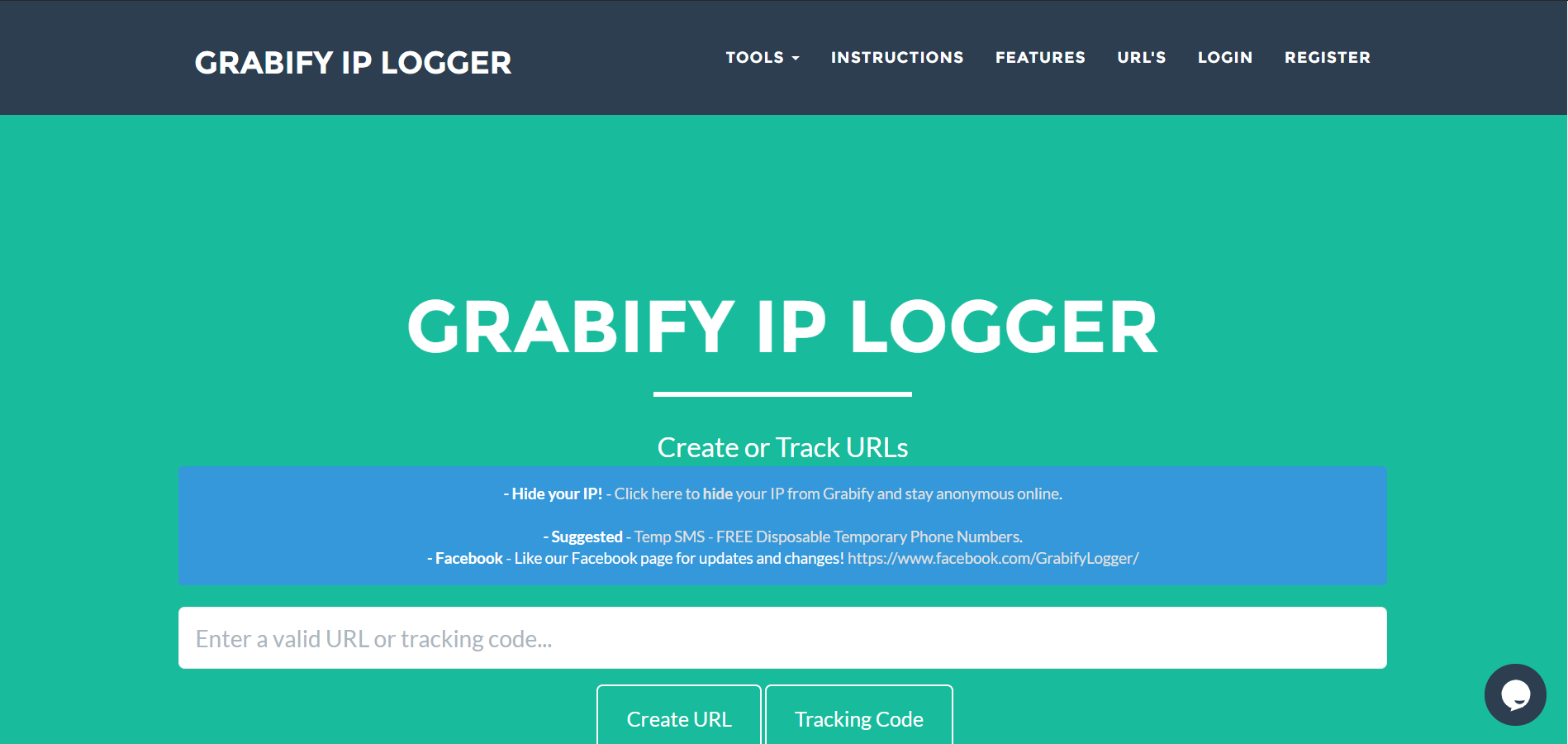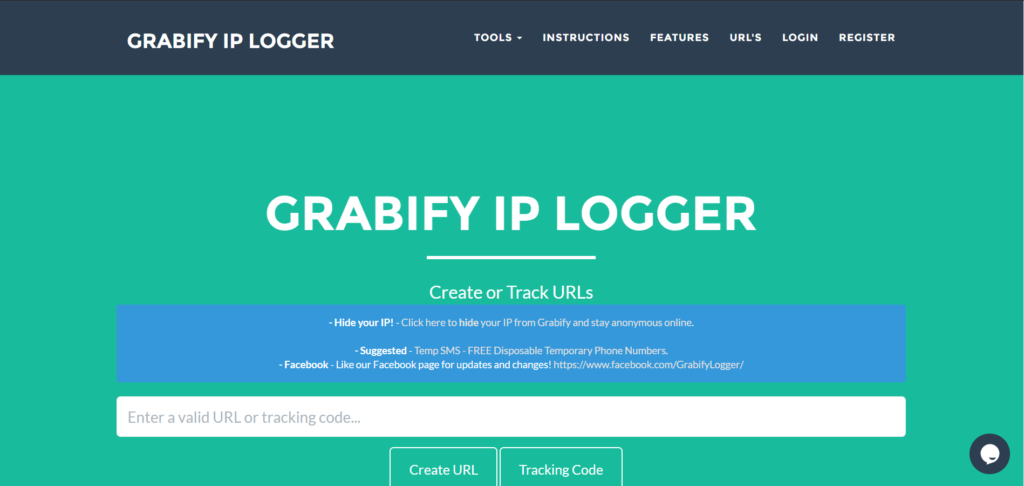 Features:
URL shortner
Custom codes
Anonymous Logging
Link Management
Geo locations
ID logger
Email Notifications
Set timezone
Autosaved tracking code
Logs IP addresses
Log country
Log User-agent
Log referring URL
Log hostname
Log ISP
Device
OS
Battery Level
Charging
Device Orientation
It's more than just an IP Grabbing website, you can do alo of cool stuff with this website like: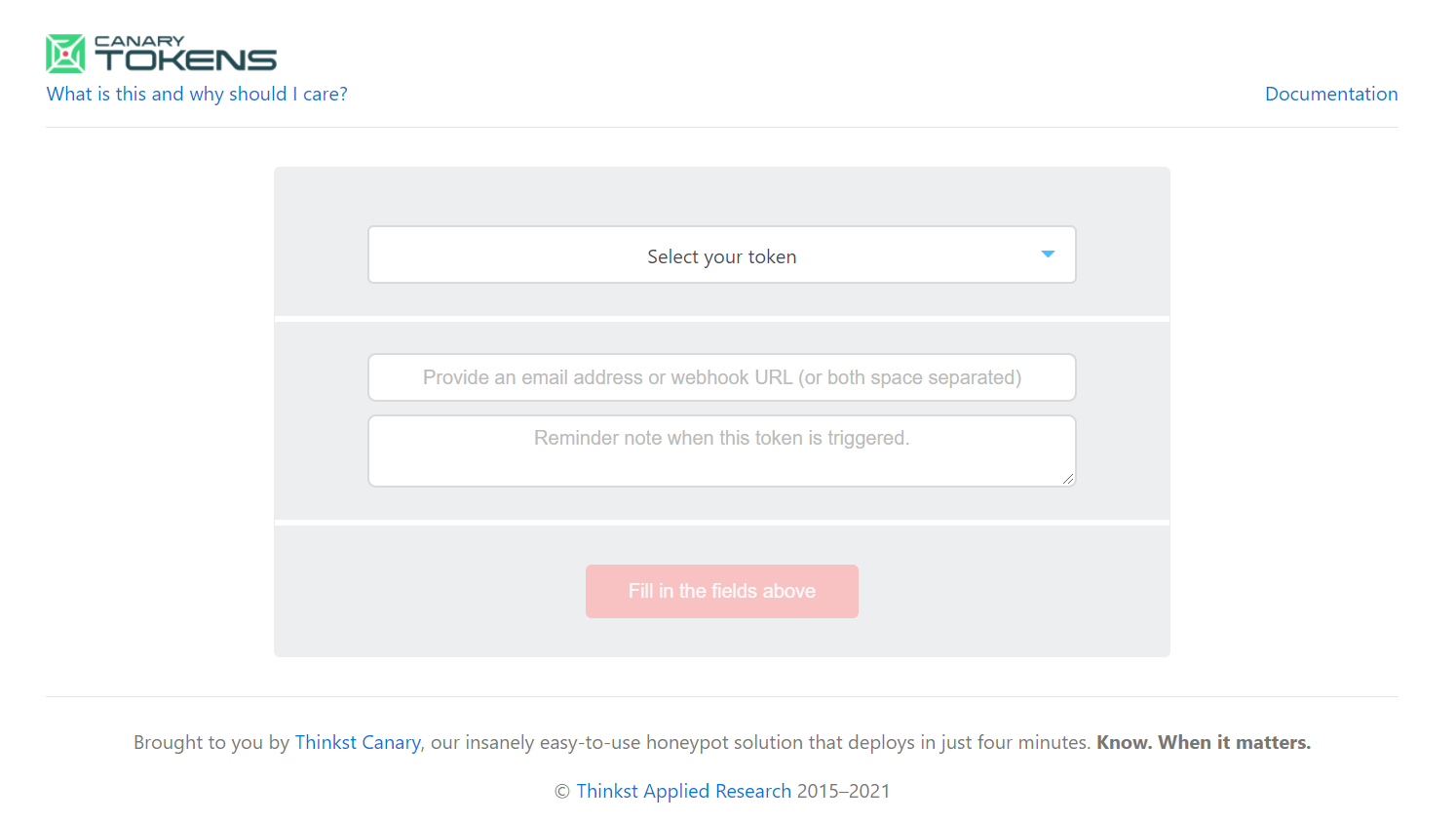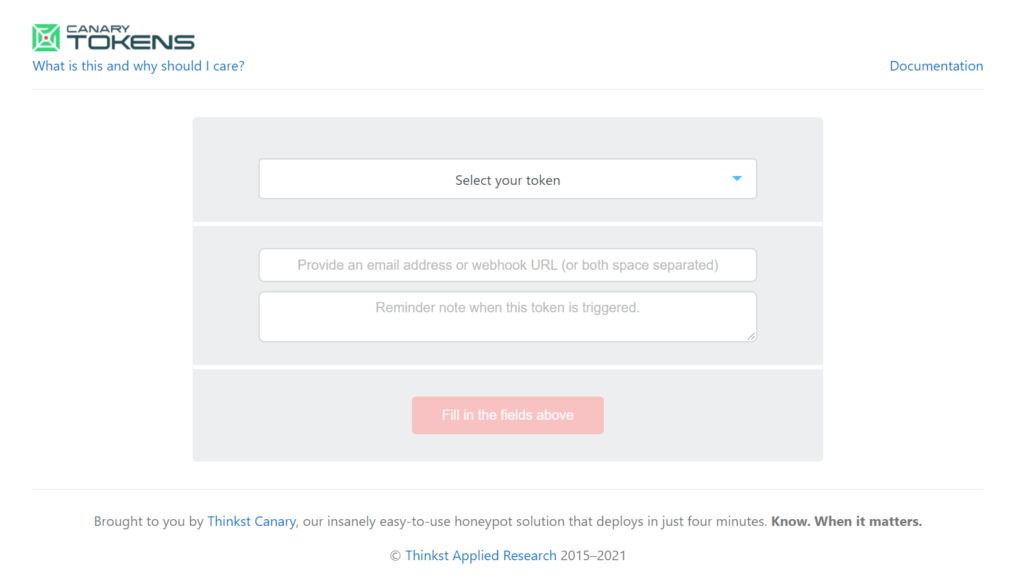 Web bug / URL token
Alert when a URL is visited
DNS token
Alert when a hostname is requested
Unique email address
Alert when an email is sent to a unique address
Custom Image Web bug
Alert when an image you uploaded is viewed
Microsoft Word Document
Get alerted when a document is opened in Microsoft Word
Acrobat Reader PDF Document
Get alerted when a PDF document is opened in Acrobat Reader
Windows Folder
Be notified when a Windows Folder is browsed in Windows Explorer
SQL Server
Get alerted when MS SQL Server databases are accessed
QR Code
Generate a QR code for physical tokens
SVN
Alert when someone checks out an SVN repository
AWS keys
Alert when AWS key is used
Fast Redirect
Alert when a URL is visited, User is redirected
Slow Redirect
redirect when a URL is visited, User is redirected (Moar info is grabbed!
Slack API key
Alert when Slack API key is used
All you have to do is just provide an email address and setup a tokens for your action, and when any specific activity will happen, you will get an alert for it. The process is a little bit complex for a Non IT Guy but they do provide you a documentation to help you. You can find it Here
This is another tool which provides the same functionality of logging IP address, It's not much advance but get's your job done.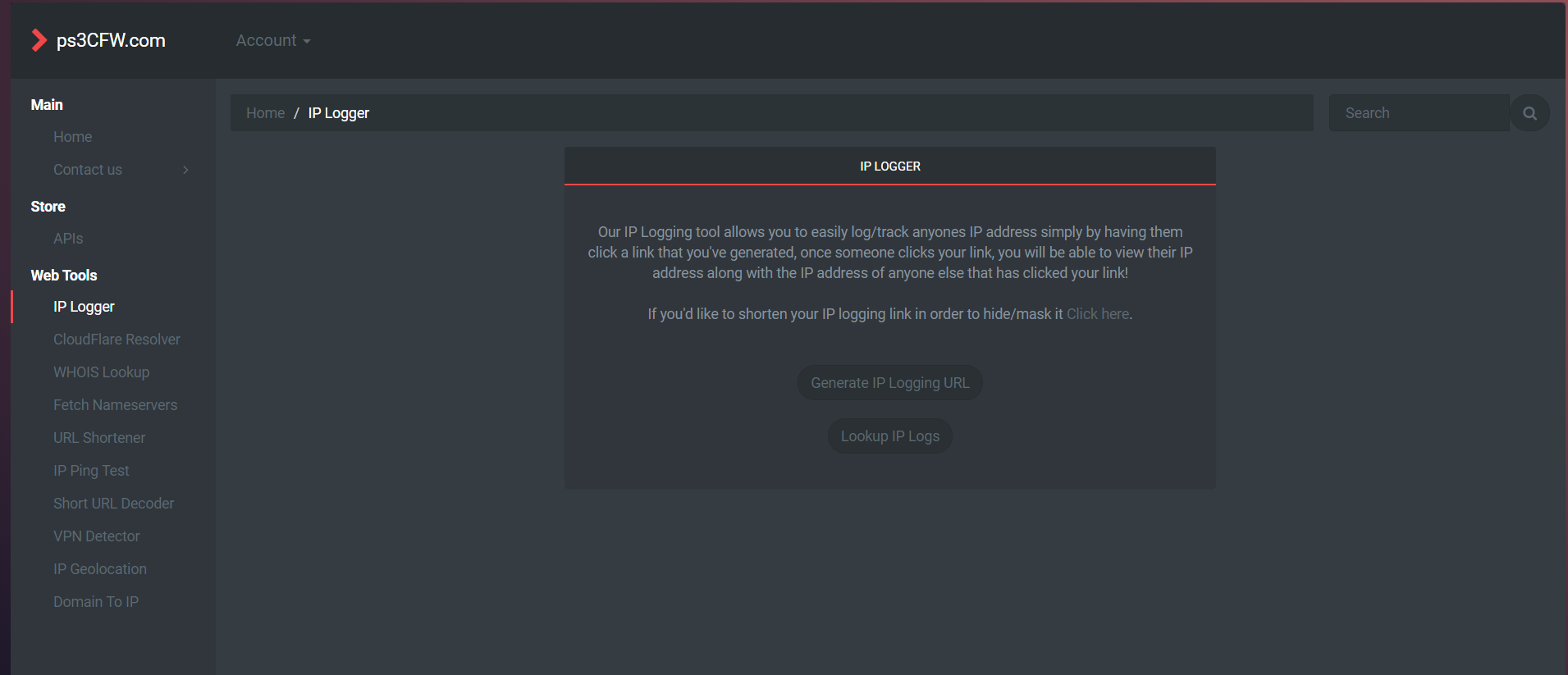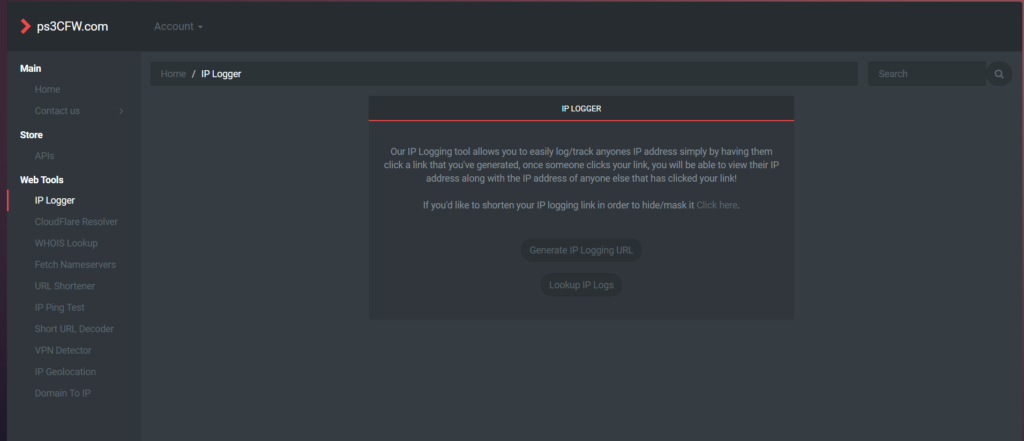 .
Closing words: IP address plays a very important rule in online world, you can do a lot of things when you know someone's IP Address, but keep in mind there are legal terms also involved in this so be careful and do not harm anybody.