Google chrome is one of the most used web browsers in the world. Most internet users use Chrome as their primary browser. Chrome has many features that we all like, but there are also some 'hidden' features which we can access through chrome flags. I love chrome flags and I have enabled many flags. So today I am going to show you some useful chrome flags which will make your chrome experience even better.
How to access chrome flags
Just open chrome and type chrome://flags
Some of the flags are only available on certain devices. You cant enable some flag that is only for the android version.
1. Parallel Downloading
Parallel downloading has been a part of the chrome flags for a very long time. I think google is not working to make it a stable part of chrome. This flag can increase your downloading speed by breaking the files into small chunks. Just search for Parallel Downloading in chrome flags and enable it.


2.  Quieter Notification
Most of the websites ask for notification permission and most of them are pretty annoying. However, with the Quiter notification flag enabled, it will automatically disable it.




3. Reading list
If you read a lot of articles then this one will be really useful. It's just a simple read later functionality. This can keep a track of all the pages that you would want to read and also you can mark them as read or unread.


4. Hover Cards
Hover cards show you a preview of the tab in the form of a hovercard. This might be really beneficial if you open multiple tabs at once, If this flag is enabled then we can easily navigate through the tabs.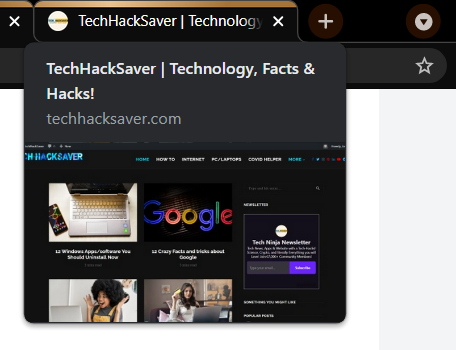 5. Force Dark Mode
Many people like dark mode. This Chrome flag will enable dark mode for all the websites, even if they don't support it. It will be a great viewing experience and also it might be good for your eyes if you enable dark mode.


6. GPU Rasterization
If you are feeling Chrome is not so fast, then use this extension. What this will do is that it enables chrome to transfer some workload from the CPU to the GPU. In this way, you will be able to have a better performance in chrome.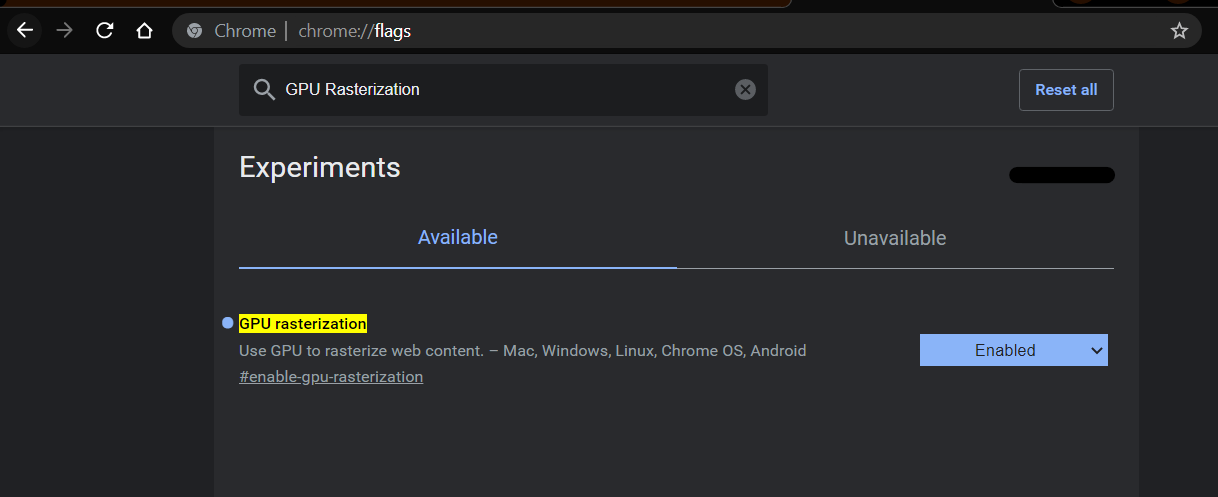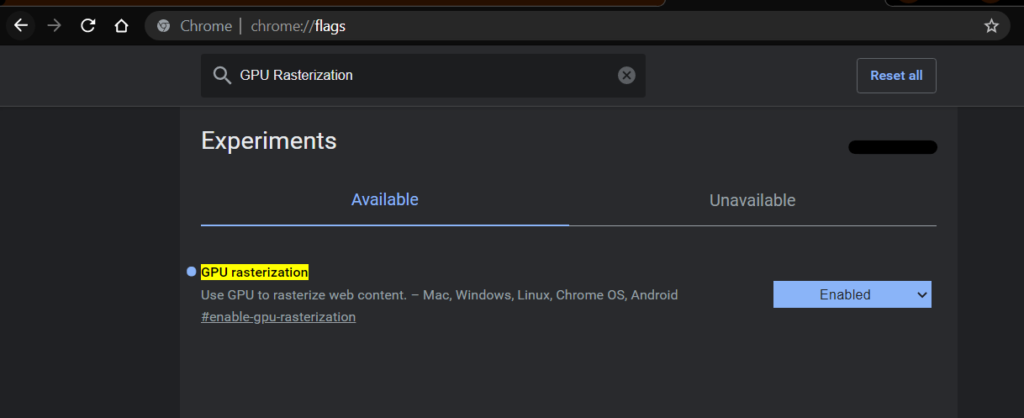 7. Smooth Scrolling
As the name says, it will improve your scrolling experience in chrome. It will reduce the jitters that you sometimes experience while scrolling. You can get a smoother experience on chrome by enabling these flags


8. Back-forward cache
This is an excellent flag for saving data and for easy navigation. It will cache full page websites by enabling this flag and you can navigate them without using an internet connection. The forward or backward navigation would be easy too.


9. Enable LiteVideos
If you want to save data and don't mind watching videos on SD quality, then enable this flag. This flag will tell media request that your internet is slow and thus you will be able to watch those video on SD quality.


10. Tab Groups
With this flag you can group tabs, this will be easy for you if you open multiple tabs. this will organize the tab with a dot and we can select a colour from the given ones. There is also an option for naming the tabs for easy navigation.



Closing words: I have used most of these flags by myself and I have not faced any issues till now. Most of these flags were useful for me. Google flags are just experimental features, use them at your own risk.
ALSO READ: 12 Windows Apps/software You Should Uninstall Now
12 Crazy Facts and tricks about Google