Google meet has become one of the common apps that we use today. To join a meeting from our phones we just have to install the app. But on PC you have to go to the Google Meet site. So if you want an app on your PC just like on your smartphones, just follow these steps.
How to get Google Meet App on PC
Firstly you will have to go to the Google meet website from your Chrome. Now select the 3-dot menu and then choose More Tools. There you will find an option called Create Shortcut.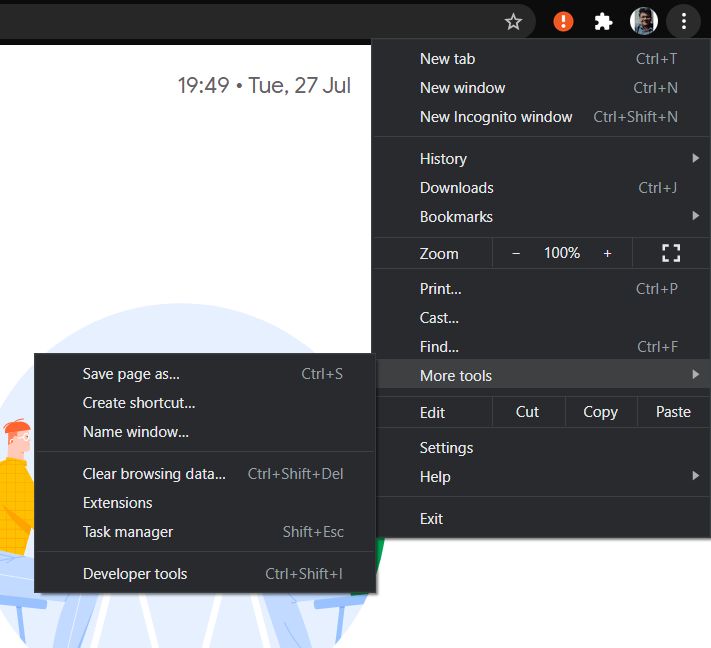 When you select the Create Shortcut option, a pop-up will come like in the picture below. Make sure you select the Open as Window option and click on Create.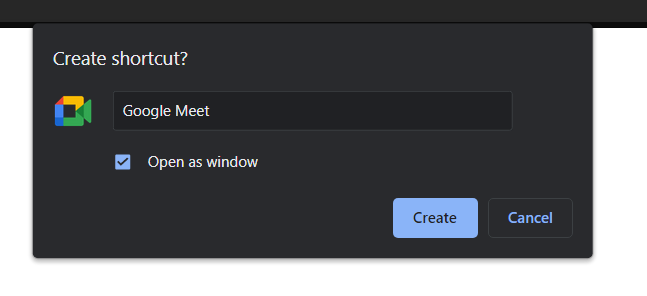 Now Google meet will open up as an app. It will be added to your desktop and start menu, from which you can access it easily.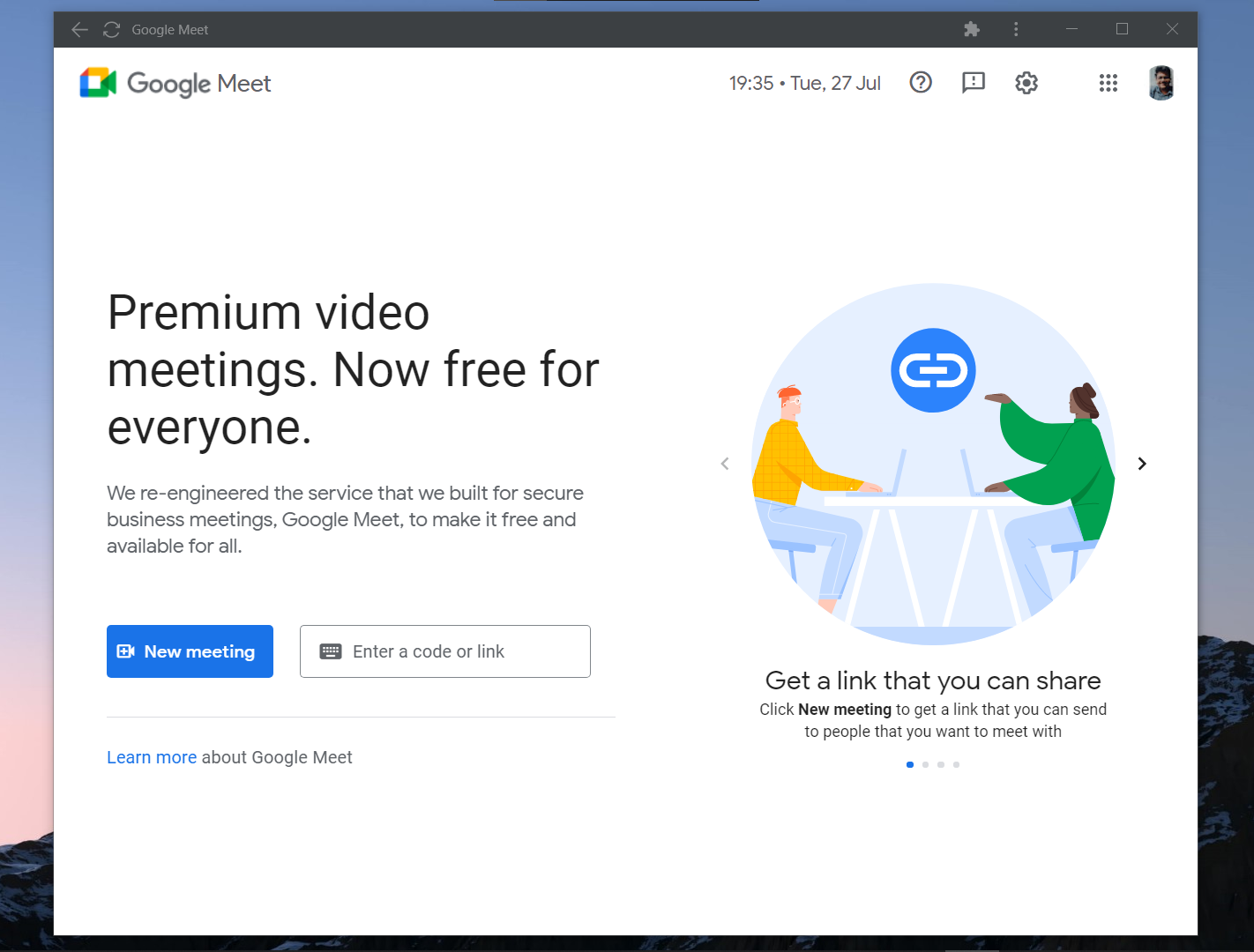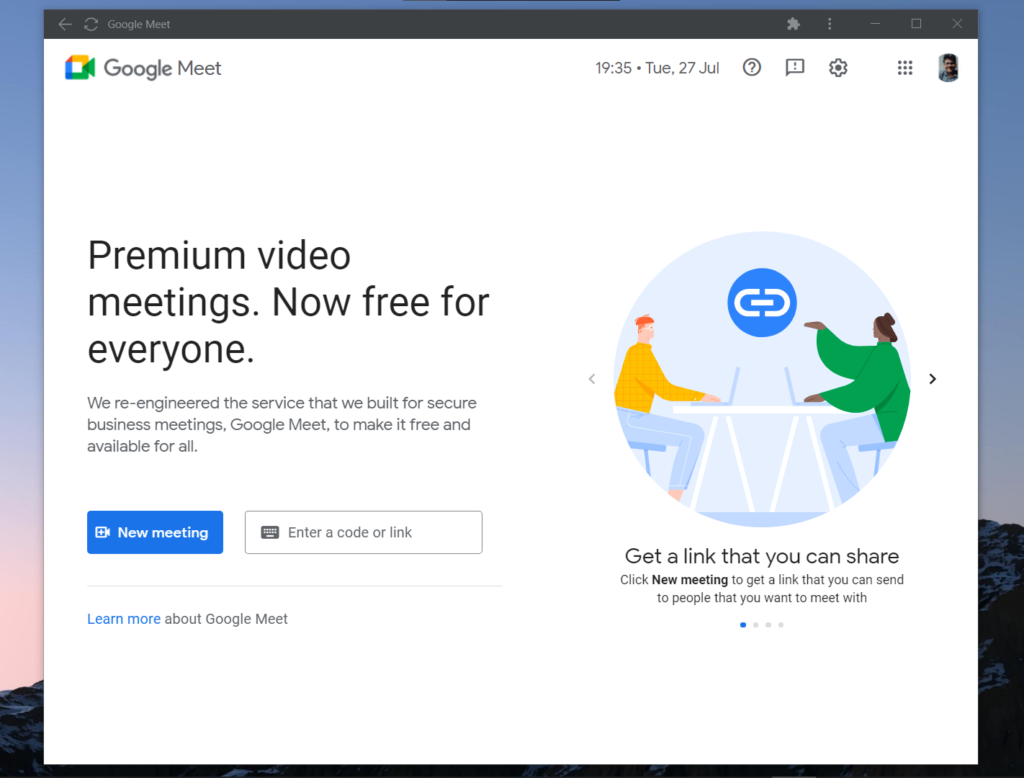 Now, whenever you open the Google Meet application a window like this will open. This could be helpful if you want to access Google Meet from your PC without going to the site.
If you are trying to install Google meet application from Microsoft Edge then the process is a bit different.
Go to Google meet Website and in the 3-dot menu there will be an option called Apps and in there you will find an option to install this site as an app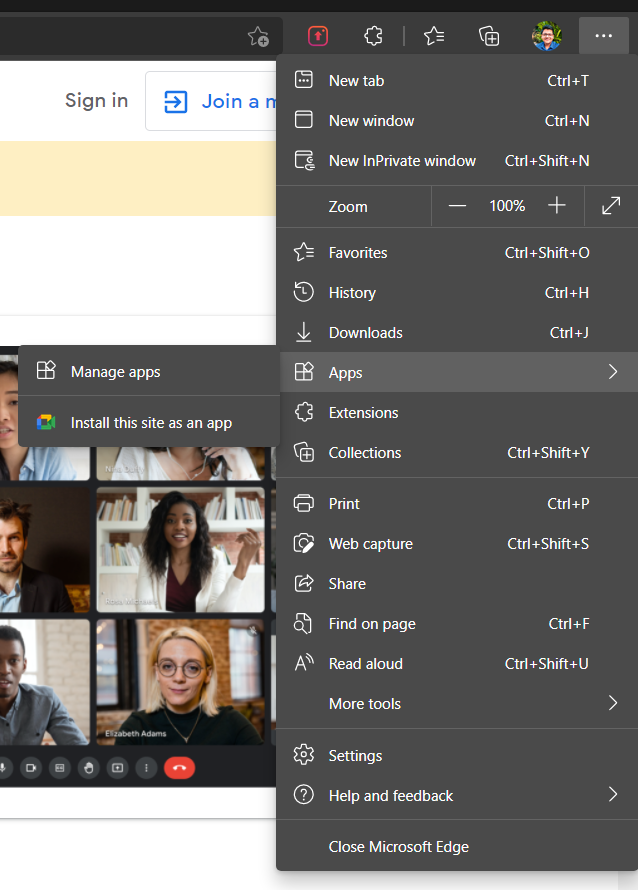 Closing Words: Google Meet is one of the most popular meeting applications. It serves over 100 million people every day. So if you ever wanted a google meet app for PC then do the same as mention in the post.
ALSO READ:
7 useful tech gadgets
Google Family Link- Parental App by Google
5 Ways to watch Movies for free